Super Talent CKB flash drive fits on a keychain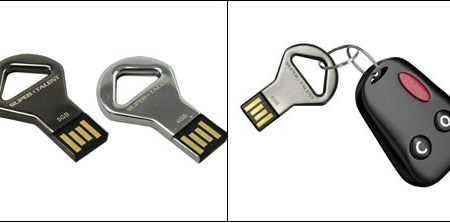 Super Talent has unveiled a new flash drive that has a design meant to be taken with you everywhere you go. The design of the CKB flash drive lets you keep it on any keychain you might carry, no matter how fat that keychain is. The CKB is made from metal and comes in two colors.
The drive is offered in nickel and black and comes in a bunch of different capacities. Each color can be had in 2GB, 4GB, 8GB, 16GB, and 32GB capacities. The drives support both USB 1.1 and 2.0 ports and have exposed USB connectors with no cap.
The drives are waterproof as well and they need no drivers for operation. The dimensions of the drive are 40mm L x 25.9mm W x 3.7mm H and it weighs 6g. Pricing for the flash drives is unknown, but they should be reasonably priced.