Super Smash Bros. Wii U Single-player gameplay teased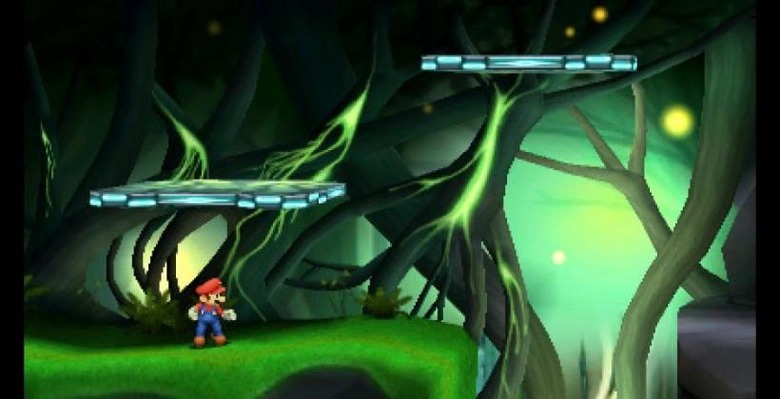 This morning the creator of the Nintendo multiplayer franchise Super Smash Bros., Masahiro Sakurai, has posted a single screenshot of a next-generation game. This game will almost certainly exist inside the Super Smash Bros. universe, and due to the fact that the Super Smash Bros. games for Wii U and Nintendo 3DS are coming in 2014, rumors are flying wildly. Sakurai suggests only that this pic does not show "a story mode like The Subspace Emissary."
This, of course, still leaves the single-player mode very much open to interpretation. You certainly were able to to play single-player style in previous generations of the game, but still stuck on a single, non-expansive level. It was an all-out war against many enemies rather than a sort of exploration mode.
"Pic of the day. Where am I......?? To be clear, the new Super Smash Bros. games does not feature a story mode like The Subspace Emissary" – Masahiro Sakurai
This means that we're not getting the mode we saw in Super Smash Bros. Brawl for Wii. Instead it's more likely we'll be moving forward with a more classic aim, like the original Nintendo version of Super Mario Bros. – sound like a winner to you?
You'll also find that the 2014 releases of both the 3DS and the Wii U Super Smash Bros. games will have different trophies. You'll be able to collect a set on one platform then go in and collect a completely different set on the other – fun times!

Thus far the roster for this game includes Kirby, Mario, Luigi, Link, Zelda, Rosalina & Luma, Marth, Sonic, Peach, Toon Link, Pikmin and Olimar, Wii Fit Trainer(!), Mega Man, Villager, Pit, Bowser, Pikachu, Fox, Samus, and most recently King Dedede from Kirby as well!