Super Smash Bros. Ultimate set a huge record at EVO 2019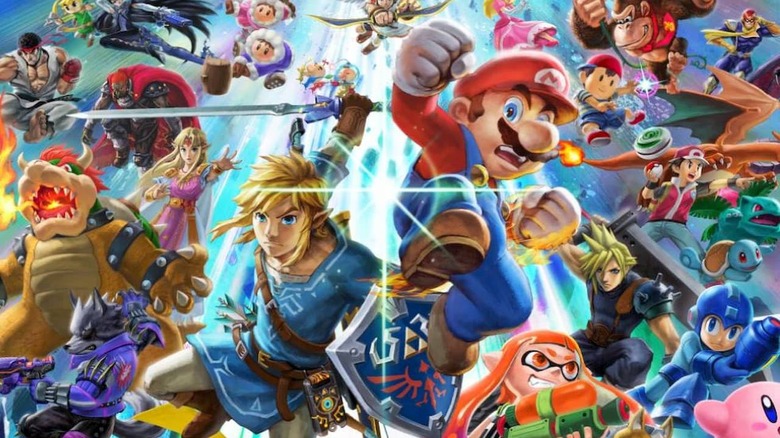 If you spent the weekend watching EVO 2019, you definitely weren't alone. EVO 2019 marked the first appearance of Super Smash Bros. Ultimate at the tournament, and it's clear now that adding it to the games lineup was a good move on the part of EVO's organizers. Super Smash Bros. Ultimate wound up setting a viewership record for EVO, at one point drawing in a peak of more than 279,000 viewers.
That record viewership was shared by eSports consultant Rod Breslau on Twitter. Breslau notes that this wasn't single-stream viewership, as Super Smash Bros. Ultimate racked up 279k viewers across EVO's main stream and various re-streams. He also pointed out that Dragon Ball FighterZ still holds the EVO record for most single-stream viewers, pulling in 258k during last year's tournament.
Smash Bros Ultimate has set the record for the highest peak viewership in EVO history for any game at over 279,000

Smash 4 lyfe #EVO19 pic.twitter.com/yTdc3PyrLu

— Rod Breslau (@Slasher) August 5, 2019
Still, even if Smash Bros. Ultimate didn't manage to break all the records, this is an impressive showing for the game, which is still less than a year old. Super Smash Bros. Ultimate replaced Super Smash Bros. Melee at EVO this year, which was a controversial decision when it was first announced. It appears now that a lack of Melee didn't cause interest in Smash in general to drop significantly, as EVO president Joey Cuellar revealed in July that Ultimate had more entrants than any other game at the event.
It remains to be seen if Super Smash Bros. Melee will return for future EVOs, but after this weekend's showing, it's clear that Ultimate is going to stick around for some time to come. For those who didn't catch the Smash Ultimate top 8 last night, I can certainly say that it's well worth watching, but I won't spoil the winner or match ups here for anyone who wants to go in fresh.
It'll be interesting to see how Super Smash Bros. Ultimate grows as a competitive game from here. For the longest time, it seemed that all other Smash games existed in the shadow of Melee, but with this kind of showing at EVO, Ultimate might finally be able to give Melee a run for its money in terms of overall interest and viewership. We'll see if Ultimate can keep up the momentum or if it loses steam from here, so stay tuned.