Super Smash Bros. Ultimate played and partly won using bananas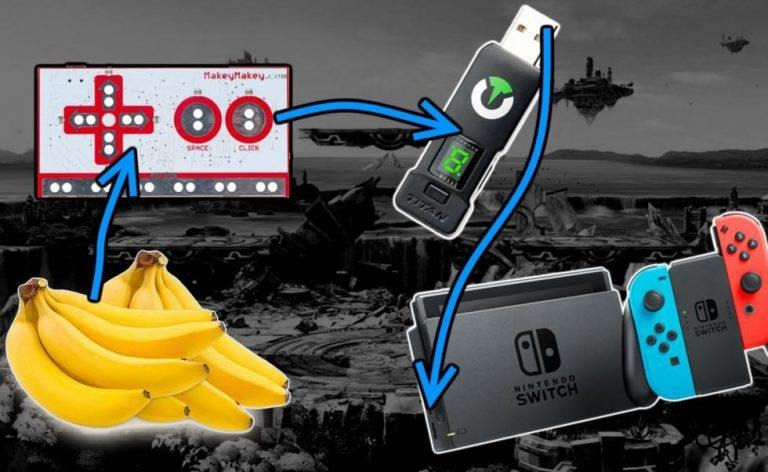 ATwerkingYoshi is going bananas. And quite literally too. When Super Smash Bros. U finally launched, it went big immediately, despite the earlier high-profile premature leak. And, as expected, anyone and everyone who could streamed or recorded their experiences and reactions playing what some already call the best-selling Switch game of all time, or at least this year. None, however, would have probably guessed that someone would take seven bananas and use those as a controller, not to mention win some matches, too!.
The Twitch broadcaster, gamer, game developer, and modder probably has some childhood hangups with the fruit. Doesn't matter, though, because it has definitely brought the world one of the oddest DIY Switch controller it will ever know. There is no shortage of mods and hacks to give the Switch,, or any console for that matter, alternative controls. Few if not none probably thought about using produce.
There are no sophisticated chemical reactions or hair-raising wiring involved. Fortunately, ATwerkingYoshi had the Makey Makey to utilize. The electronic "invention tool" used closed-loop electrical signals to convert almost any source into an input for a computer, in this case, gamepad input. All that was needed was a bright idea and a crazy mind to put it to work.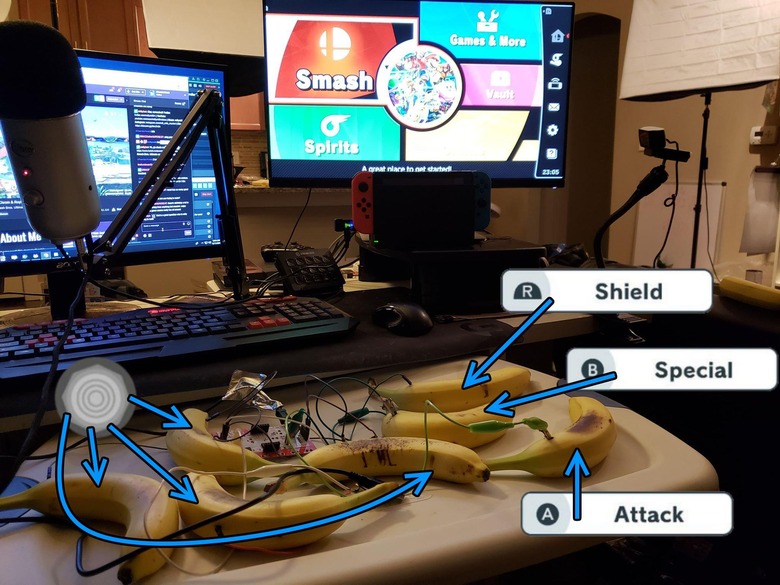 And does it work? It definitely does and ATwerkingYoshi was even able to beat a few online players. That was after an hour of practicing offline. As for his chosen hero, who would be a better match to banana controllers than the banana king himself?
Unlike other DIY experiments, this isn't exactly one that you'd be able to easily replicate. Unless you have a Makey Makey of your own. Not that it's practical anyway. Nor are the bananas usable after a game, being beaten up as badly as Donkey Kong's opponents.