Super Smash Bros Ultimate is getting six more DLC fighters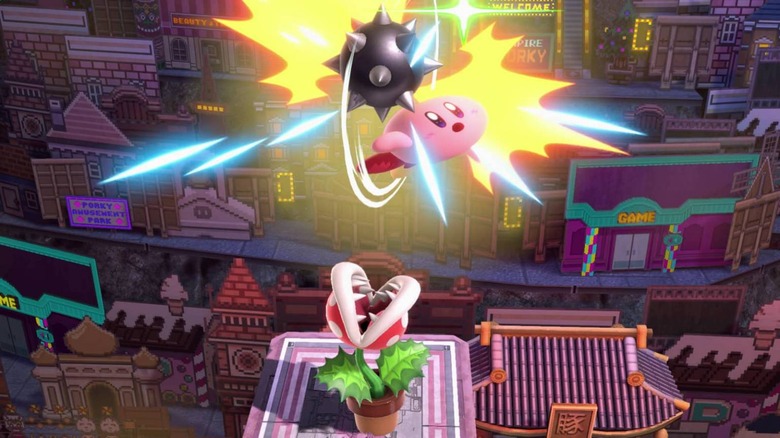 DLC fighters for Super Smash Bros. Ultimate were a reality from the moment the game was announced, but originally, Nintendo and Sora Ltd. only planned to release five DLC characters for the game. These characters comprise the Fighters Pass, which will be complete once Byleth is released at the end of the this month. That Fighters Pass was all the extra content that was initially planned for the game, but then Ultimate became one of Switch's best-selling titles.
That, of course, led Nintendo and Sora Ltd. to re-evaluate their DLC plans, with Sakurai recently announcing that there will be more DLC characters beyond this initial batch of five. When he made that announcement, he didn't go into any detail, but today we learned a little more about Sora's future DLC plans.
At the tail-end of his presentation about Byleth today, Sakurai announced that there will be a second Fighters Pass for Smash Ultimate. Unlike the first Fighters Pass, which included five characters, the second Fighters Pass will include six. That means by the time everything is said and done, Smash Ultimate will have received 12 DLC fighters (counting Piranha Plant) for a grand total of 86 characters.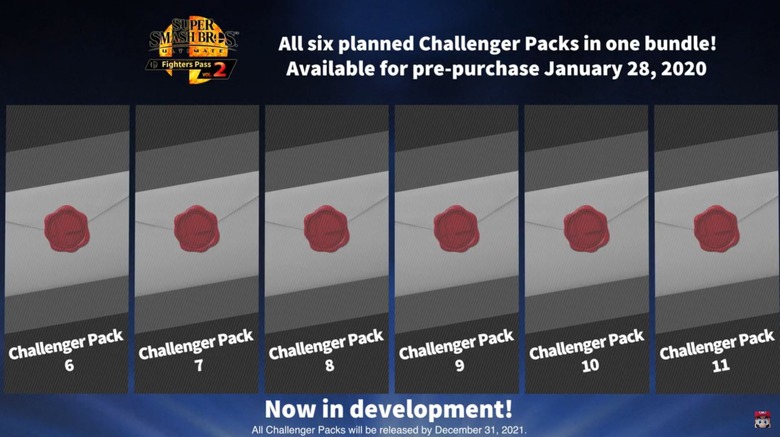 Unfortunately, Sakurai didn't tell us which characters would make an appearance in Fighters Pass vol. 2 – as it's officially called – but he did say that the group has already been determined and development is underway. A footnote in his presentation said that all six fighters will be available by December 31st, 2021, so it sounds like we've got quite the wait before the second Fighters Pass is complete.
Fighters Pass vol. 2 is up for pre-order on January 28th for $29.99. Those who pre-purchase it will get an Ancient Soldier costume from The Legend of Zelda: Breath of the Wild for the Mii Swordfighter. That costume will only be obtainable by purchasing the Fighters Pass, so for Mii Fighter fans, that may be an incentive to buy the Fighters Pass before all of the characters have been revealed.