Super Smash Bros tipped for Switch release this year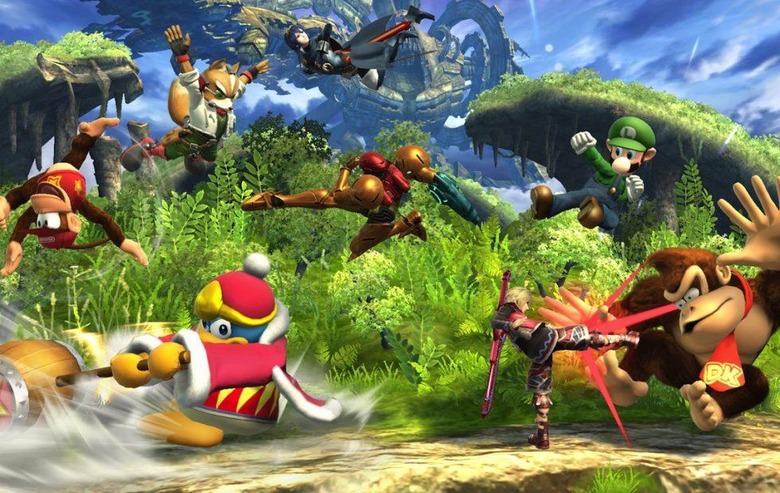 The Nintendo Switch, as many of you are likely already aware, has enjoyed an excellent first year of retail availability. Though that first year isn't technically over yet, it will be soon, as the first anniversary of the Switch's launch is coming up on March 3. It's then that we begin what Nintendo itself has described a "crucial" second year for the Switch, and the hope is that we'll see just as much first party support as we did in the console's first year.
Indeed, the Switch saw a healthy number of first-party Nintendo games launch during its first year. Some of these games, such as The Legend of Zelda: Breath of the Wild, Super Mario Odyssey, and Splatoon 2, were entirely new games. They were joined by ports of Wii U titles such as Mario Kart 8 and Pokken Tournament, which were dotted throughout the year.
There are plenty of great games Nintendo could port over to the Switch, and one of the biggest is unquestionably Super Smash Bros for Wii U. Each and every Nintendo console since the Nintendo 64 has had a Super Smash Bros game, so it seems to assume that Nintendo will follow this trend with the Switch. According to new rumors, Nintendo may be looking to have an enhanced port of Super Smash Bros for Wii U on the Switch later this year.
That's according to industry insider and ResetEra administrator Emily Rogers (as reported by Comicbook.com). In a rather long thread about the Switch over on the ResetEra forums, Rogers cites anonymous sources who ultimately claim two things: Nintendo will release a Super Smash Bros game for the Switch this year, and that this title will add some new content while reworking some of the stuff we saw in the Wii U and 3DS Smash Bros releases.
Rumors, as always, should be approached with a degree of skepticism, but suggesting that Nintendo will put Super Smash Bros on the Switch certainly isn't a baseless assumption. That makes this a question of "when" rather than "if," but for now, we'll just have to sit back and wait on Nintendo to actually reveal the game. Hopefully Rogers' sources are accurate with their information, because the prospect of portable Super Smash Bros is definitely an exciting one. Stay tuned.