Super Smash Bros for Switch hype has just been reignited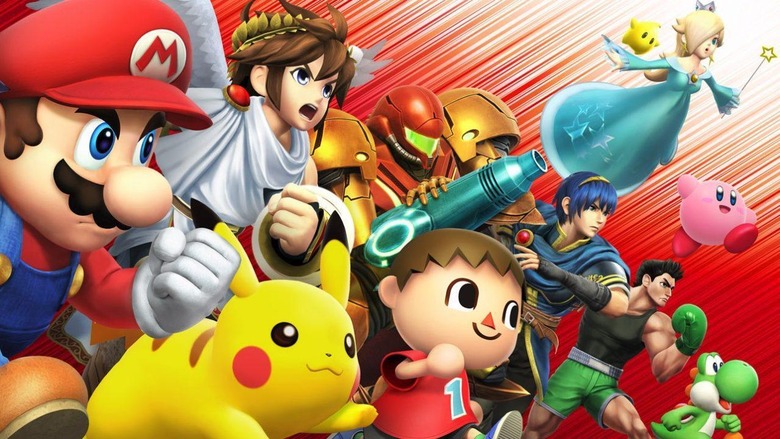 2017 has been a pretty incredible year in terms of first-party Nintendo releases. The Legend of Zelda: Breath of the Wild and Super Mario Odyssey both headlined the major launches for the Switch, and with other titles like Fire Emblem Warriors, Mario Kart 8 Deluxe, and Splatoon 2, Switch owners definitely had a lot to play this year. As always, though, we're looking to what's next for Nintendo's newest console, and if new trademark filings are any indication, it may be Super Smash Bros.
Japanese Nintendo has uncovered a number of Nintendo trademark applications that cover a variety of different series. There are two applications each for The Legend of Zelda and amiibo, and one each for Animal Crossing and Splatoon. There's also one for Super Smash Bros, which is leading some fans to believe that we might soon see the much-loved franchise launch for the Switch.
In truth, these trademark applications could mean anything. Since these trademarks only seem to encompass logos, it's entirely possible that Nintendo isn't planning a Super Smash Bros Switch release for any point in the near future. Still, Nintendo has made a commitment to getting its first party franchises on the Switch, so even if this trademark isn't indicative of an impending release, you have to imagine that it's on the docket regardless.
A Super Smash Bros Switch release could take two forms. We could see Nintendo make an entirely new game specifically for Switch or, in the seemingly more likely scenario, port Super Smash Bros for Wii U over, just as it did with Mario Kart 8. That feels like the route Nintendo will ultimately opt to go – not only would the port be relatively light on resources, but it would also get the excellent Wii U release in front of more people.
Nintendo has been somewhat secretive about its 2018 line up for the Switch thus far. We know about a few of the games Nintendo plans to launch, but if it wants to make 2018 as packed as 2017 was, it'll need more major releases. Super Smash Bros could slot in nicely, so we'll keep an ear to the ground for more. Hopefully it isn't long before Nintendo has more concrete details to share about an eventual Super Smash Bros Switch release.