Super Mario Run's Golden Goomba event has begun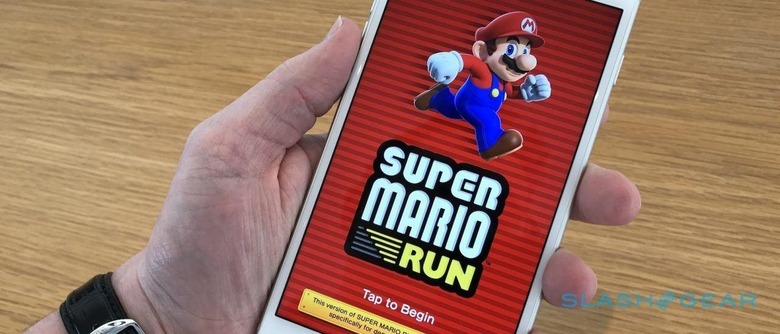 Nintendo is giving Super Mario Run players a reason to hop back into the game today, launching a new Golden Goomba event. This isn't the first event we've seen for Super Mario Run, but it's possibly the biggest yet, sending players on a game-wide hunt for these special Goombas. Finding and squashing them comes with a number of different perks as well, so serious Super Mario Run players will definitely want to partake.
Starting today, you should see Golden Goombas appearing in Super Mario Run stages, though they have a higher chance of appearing in the game's later levels. The stage select screen will tell you which stages hold Golden Goombas, making it relatively easy to track them down. Once you defeat a Golden Goomba, you'll get a coin bonus – 30 coins for each – and a stamp added to a special stamp card.
Fill up that card with 30 stamps and you'll get a Gold Goomba statue for Kingdom Builder mode. It doesn't end with a single stamp card, however, as filling up three more will net you a giant Gold Goomba statue. If Kingdom Builder has turned into a major draw of Super Mario Run for you, then you'll definitely want to give this mode a spin.
Just last night we heard that a new easy mode had been added to the game. This new mode allows players to get a feel for levels without any time limits. Just as well, you'll have infinite bubbles at your disposal, which essentially means that you have unlimited lives. You won't get to keep any of the coins you earn, however, so if you want your runs to count, you'll need to jump up to higher difficulties.
For the moment, Super Mario Run is still exclusive for iOS devices. That's going to change relatively soon, as Nintendo recently announced that the game will be coming to Android sometime in March. Super Mario Run's Golden Goomba event runs until February 20, so get to it if you want to earn those statues.
SOURCE: GameSpot