Super Mario Run update introduces new world, mode, and playable character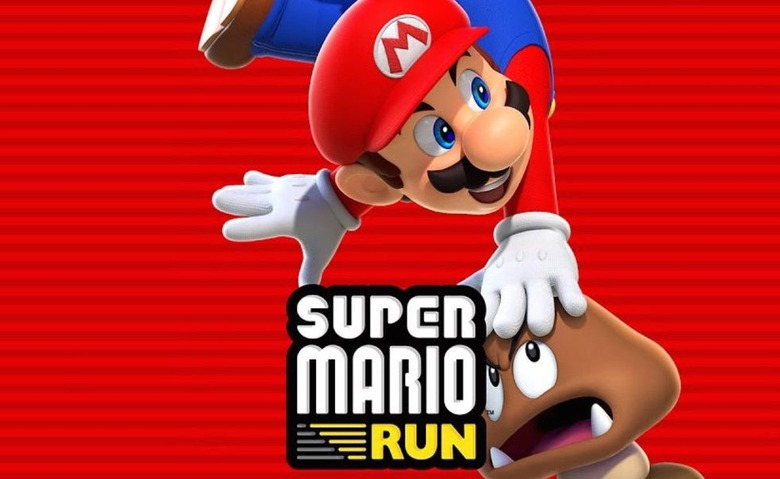 Super Mario Run made its debut late last year as one of Nintendo's first big smartphone games, along with marking the iconic character's first time appearing on a non-Nintendo platform. Those who are still enjoying the run-and-jump mobile game will be pleased to hear that its largest update yet is arriving next week, adding a new playable character and level. And for those who've been waiting to go beyond Super Mario Run's free trial, the full game will be on sale at a substantial discount.
The update will be released on September 29th for both the iOS and Android versions of the app. Princess Daisy will be the new playable character, and with double-jump ability players will have new options for tackling Super Mario Run's Toad Rally mode, as well as finding the game's hard to reach coins.
To unlock Daisy, players will need to jump into the new Remix 10 mode, which is described as a "frenetic" new challenge that randomly selects ten sections from existing levels and chains them together. It'll be a different sequence on each play, and once players earn enough Rainbow Medals they'll be able to rescue Princess Daisy.
A new #SuperMarioRun update arrives 29/09, including a new world, new mode, new playable character, and more! pic.twitter.com/JevstvBtr7

— Nintendo UK (@NintendoUK) September 23, 2017
The other addition is World Star, a new world with nine playable levels that will be available after players complete World 1 through World 6. World Star is said to include new enemies and gameplay mechanics.
Lastly the app is gaining the option for users to listen to their own music while playing Super Mario Run. This comes with a cute in-game detail as well: when enabled, all the characters will be wearing headphones. Mario fans will be able to buy the full game at a whopping 50% discount from September 29th to October 12th, while the update will be free for everyone who already has the app.
SOURCE Nintendo