Super Mario Odyssey review roundup: Switch's best game?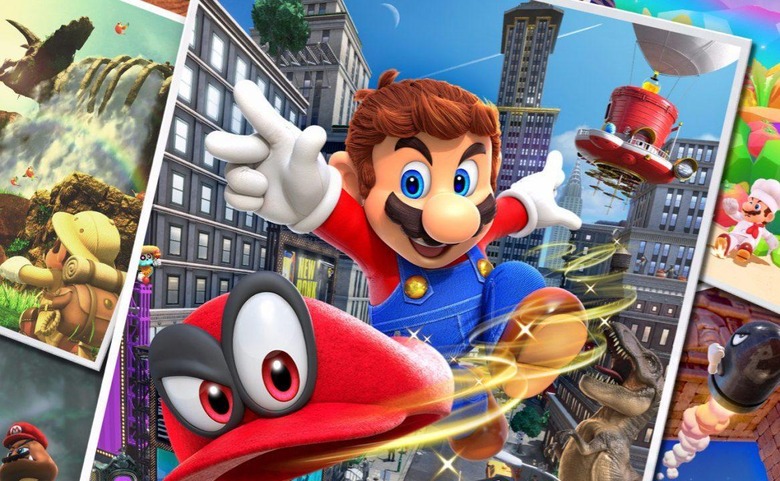 Perhaps only second to The Legend of Zelda: Breath of the Wild (and very possibly second to none), Super Mario Odyssey is the most anticipated Nintendo game of the year. We're now less than a day out from its release, and this morning, many publications began publishing their reviews. So, what's the critical consensus? Is Super Mario Odyssey a worthy entry in a series that includes greats like Super Mario 64 and Super Mario Sunshine?
As it turns out, the answer is a resounding (and unsurprising) yes. At the time of this writing, Super Mario Odyssey has a nearly perfect 97 out of 100 on Metacritic, which is based on reviews from 64 critics. That is no small achievement, and in fact, Super Mario Odyssey is now tied with Breath of the Wild for highest-ranking Switch game to date.
The game has received universal praise, and in looking at many of these reviews, there's little criticism to be found. A truly absurd amount of reviews listed by Metacritic are accompanied by scores of 100. If you have a Switch, it sounds this game is a must-have for your library.
Over at Giant Bomb, Dan Ryckert gives the game five stars and writes that Super Mario Odyssey is "one of the most joyous and entertaining gaming experiences" he's had in quite some time. Ryckert takes issue with only two things in Super Mario Odyssey: the motion controls and the two-player mode, but both of those can be avoided by players who don't want to use them. Other than those minor gripes, it seems like Giant Bomb didn't really have anything negative to say about Super Mario Odyssey.
We see much of the same praise coming from Polygon's Philip Kollar and Allegra Frank, who rate the game 9.5/10. Odyssey's core gameplay loop – finding hidden moons to unlock more Kingdoms to explore for additional moons – is given plenty of praise, with both reviewers noting that it never feels stale even though there are hundreds of moons to collect throughout the game.
GameSpot's Peter Brown similarly rates the game a 10/10 in his review. In contrast to Giant Bomb, Brown actually says that Odyssey's two-player mode is "surprisingly robust," though he does note displeasure at the fact that some of Cappy's abilities require the use of motion controls. In the end, though, that doesn't seem to detract from the core experience, with Brown saying that Odyssey, like Breath of the Wild, is another example of Nintendo "going above and beyond" to exceed expectations.
So, if there was any question left, it can probably be put to rest: Super Mario Odyssey deserves a spot on your shelf and, assuming you liked other games like Super Mario 64 or Super Mario Galaxy, could very well be the safest gaming purchase you make this year. We'll have more coverage of Super Mario Odyssey in the days to come, so stay tuned for more!