Super Mario Odyssey leads the charge in next Nintendo Direct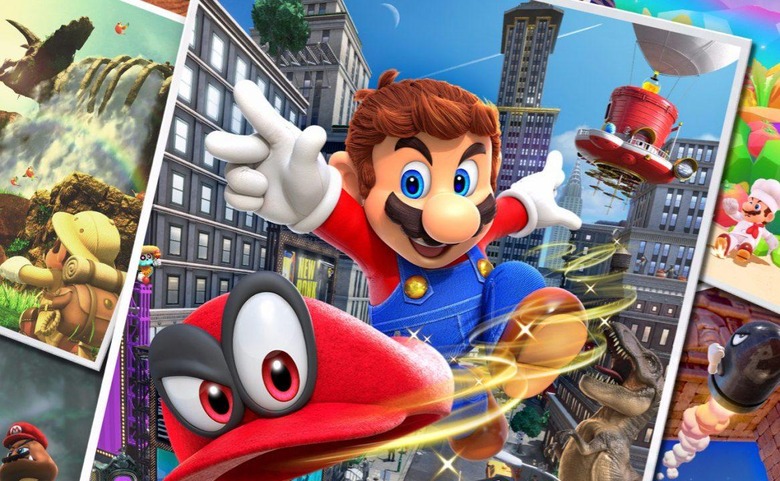 As rumored, Nintendo will indeed be hosting a new Nintendo Direct live stream this week. The company announced this Nintendo Direct broadcast today, shying away from getting too specific about what to expect. We do know, however, that the broadcast will clock in at 45 minutes long, so it definitely sounds like Nintendo will have a lot to show.
In its announcement today, Nintendo said it will focus on the short-term future of both the Switch and the 3DS. We'll get to see games that are launching over the next few months for both consoles, and though Nintendo only mentions Super Mario Odyssey by name, we can guess at what a few of the other games on display will be.
On the Switch side of things, expect to see Super Mario Odyssey get most of the attention. This is Nintendo's biggest release heading to the holiday season, and along with Breath of the Wild, will likely be one of the biggest reasons to buy a Switch. We'll also probably get some new information on Fire Emblem Warriors and Pokken Tournament DX, two Switch games that are launching later this month.
On 3DS, the main focus will most likely be Pokemon UltraSun and UltraMoon. Those games aren't out until November, though, so expect to see appearances from the upcoming Pokemon Gold and Silver Virtual Console releases. Nintendo might also devote some time to promoting Metroid: Samus Returns, which launches at the end of the week.
Make no mistake, Nintendo has a fairly packed fall on both Switch and 3DS. The broadcast begins at 3 PM Pacific/6 PM Eastern on Wednesday, September 13. You'll be able to watch it on both Nintendo's Twitch channel and Nintendo's YouTube channel, with a VOD of the broadcast uploaded to YouTube shortly after the live stream ends.