Super Mario Odyssey discounted in big Best Buy game sale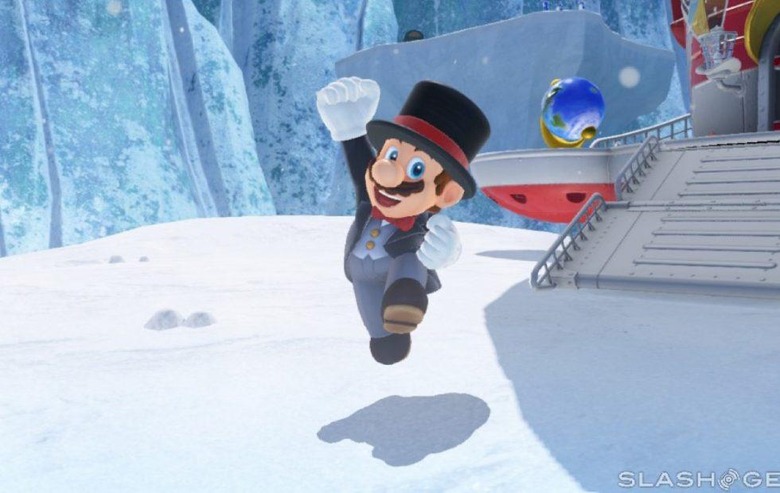 Gaming, for as great of a hobby as it is, can get expensive very quickly. Luckily for us, there's no shortage of sales meant to get us some games on the cheap, and today, Best Buy is our deal provider. The retailer has marked down a number of games online and in-store, with select titles for the Switch, Xbox One, and PlayStation 4 all marked down.
Obviously, there aren't very many discounts on Switch games, as the platform is still relatively new. However, one discount in particular is worth considering, as Best Buy has shaved $10 off the price of Super Mario Odyssey. While that isn't a very big discount on a game that costs $60 in the first place, we probably aren't going to see it go much lower for a while, as Nintendo games tend to retain their value pretty well.
One thing to keep in mind is that Best Buy's Gamers Club discount applies to these on-sale titles as well. Best Buy Gamers Club is a subscription service that costs $30 for two years and gives you 20% off the purchase price of new, physical video games. If you're a member, then, you can save a further $10 on the cost of Super Mario Odyssey, bringing it down to a cool $40 – not a bad deal if you've yet to play one of 2017's best video games.
Over on Xbox One and PS4, Dragon Ball FighterZ is down to $49.99 (a discount that also applies to the Switch version), while Call of Duty: WWII is sporting a $20 discount to bring the price down to $39.99. Burnout Paradise Remastered is $10 off, which is nice to see as it's only a couple of weeks old at this point, and South Park: The Fractured But Whole is down to $39.99.
Best Buy also has some exclusive PS4 games discounted, the most notable of which is perhaps Kingdom Hearts HD 1.5 + 2.5 ReMIX, which is $29.99 after a $10 discount, giving you a lot of games at a fairly low price point. To see all the deals, you can have a look at Best Buy's sale page, but you might want to buy sooner rather than later, as Best Buy doesn't give an end date for these discounts.