Burnout Paradise Remastered release date gears up for March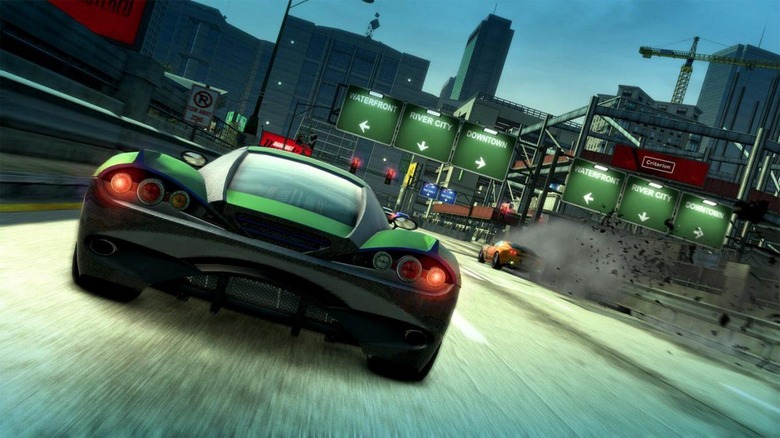 Everyone has their favorite game in the long and storied Burnout series, but for me, it's definitely Burnout Paradise. Burnout Paradise was the last mainline Burnout game released, and though there have been a couple of spin-offs in the time since then, the series as a whole has mostly sat dormant. That all changes next month.
Electronic Arts has announced that it's remastering Burnout Paradise for modern consoles. That's exciting enough on its own, but then we also learn that it's going to be here in a month's time. Burnout Paradise Remastered launches on PlayStation 4 and Xbox One on March 16, with a PC release arriving at some point later in the year.
EA went a little light on just what "remastered" means in the context of Burnout Paradise, but we do know that regardless of the platform you play it on, the game will render at 60 frames per second. If you're on PS4 Pro or Xbox One X, you'll get the added bonus of 4K visuals, while it seems safe to assume 1080p for the Xbox One S and standard PS4. The game will presumably run in 4K on PC as well, assuming you have a rig that can handle it, but there's been no confirmation about PC enhancements one way or another.
Burnout Paradise Remastered will feature all eight DLC packs released during the "Year of Paradise" promotion Electronic Arts ran way back when. The only exception to this is that the remastered version won't include the Time Savers DLC, which unlocked every vehicle in the game along with unique color schemes for each. PC players will also be getting the Big Surf Island DLC for the first time, so there's reason to check this out even if you've played the PC release to death already.
When Burnout Paradise Remastered launches on PS4, Xbox One, and PC, it'll cost $39.99 and it'll only be available digitally. Those who are part of the EA Access program will get to play the game beginning on March 9 through the Play First Trial, offering an early peek at the game a week before launch. We'll keep an ear to the ground for more details on the PC version of Burnout Paradise Remastered, so stay tuned.