Super Mario Maker 2 Nintendo Switch exclusive finally has a date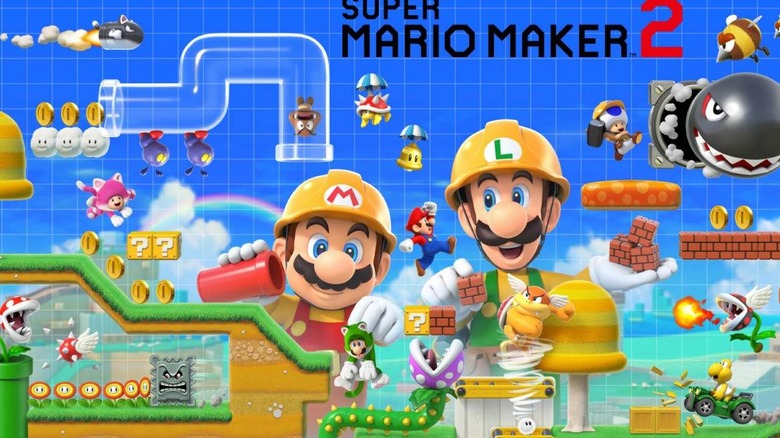 If you've ever dreamed of making your own Super Mario levels, legally of course, and taking it with you wherever you go, you didn't really have much choice. Super Mario Maker's only portable incarnation so far is on the Nintendo 3DS. That, however, changes in two months as Nintendo has finally announced the exact date that Super Mario Maker 2 will launch for the Nintendo Switch and only for the Nintendo Switch.
Launched initially for the Wii U in 2015 and then on the Nintendo 3DS in 2016, Super Mario Maker gave fans the tools they needed to make their dream death traps for the Italian plumber come true. Of course, there have been third-party fan-made tools to make such things but those often complicated, sometimes requiring some programming chops. Plus, being unofficial, they have always been legally questionable.
Nintendo hasn't yet revealed all the fine details to the sequel, particularly in what has hanged since the first one. At least based on the trailer, players will have access to tons of building blocks across different eras of the Super Mario franchise, including different looks for the plumbers.
It will also be interesting how the Nintendo Switch's unique controls will play into it, no pun intended. While the Nintendo 3DS had a stylus to make it easier to place blocks on a small screen, the Switch's touch display is almost a perfect fit for a more hands-on approach. Whether there will be motion-based controls via the Joy-cons, especially in TV mode, is still unknown.
Back in February, Nintendo announced that Super Mario Maker 2 will launch in June. Now it has a more specific date in mind, June 28 to be exact. More than that, however, you can already pre-order the $59.99 game in the US and Canada via Amazon, Best Buy, and GameStop.