Super Mario 64 in your browser is perfect retro Sunday fun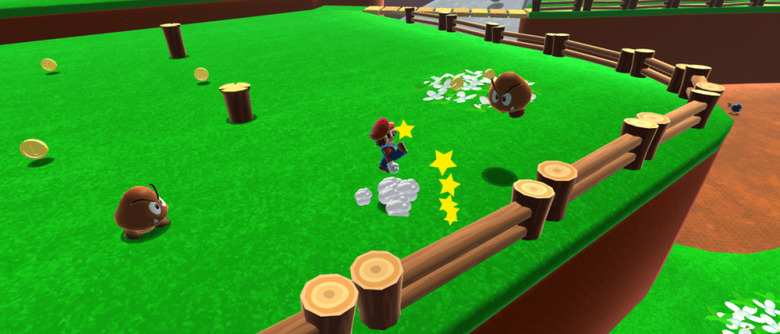 Ask Nintendo 64 owners what their favorite game was and, after a little reminiscing, many will tell you Super Mario 64. Now, you can relive the classic 3D title – or at least its first level – all in the comfort of your browser. Handiwork of Erik Roystan Ross, the recreation of Nintendo's 1996 masterpiece can be played online or through the browser, using either the keyboard or a gamepad controller from either Microsoft or Sony's stables.
Ross focused on just one level of the game, treating it as a proof of concept for "Super Character Controller", a Unity project he's been working on. It's available for other game developers to try, offering a shortcut to things like collision detection.
For those of us more interested in playing than coding games, however, it's the Super Mario 64 HD port that's more appealing. Versions for Windows, Mac, and Linux are available to download, and it can be played with the Xbox One or Xbox 360 gamepads, or a Sony DualShock 3 or DualShock 4.
Although pretty authentic to the original, Ross has taken a few liberties with his recreation. For a start, the red coins, Wing Cap, and Big Bob-omb have been quietly ditched; Ross argues that they were "really minor stuff that nobody cared about."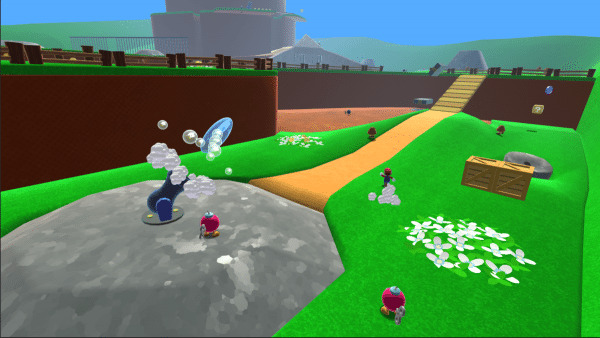 In their place, there are giant springs instead, along with coin blocks, which Ross describes as "crowd-pleasers."
The appeal of the game hasn't been missed, and the number of players trying to get on has already forced extra hosting capability be added. Still, if the browser version doesn't load for you, you should still be able to download it.
Nintendo itself offers a full version of Super Mario 64, only for its Wii through the Virtual Console system. That has all the levels, of course, though lacks the flexibility of running in the browser.
As for Ross, he says he has no plans to either add levels or do anything but the basic maintenance in what he's already uploaded, but the source-code is available should other developers want to get involved.
SOURCE Erik Roystan Ross