Super Compact Book Printer From SADI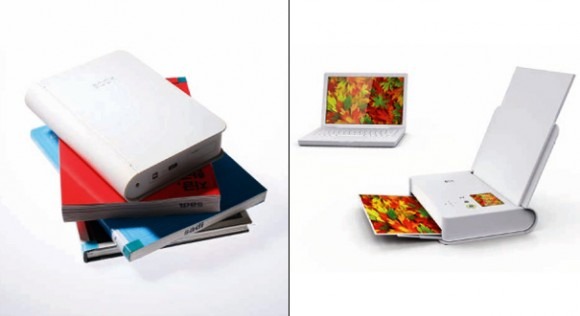 Korean design school SADI has come up with this super compact printer – shaped like a book. It's so small, that you could really take it anywhere, and not feel like you are lugging around a printer, only 50 x 257 x 182 mm (or about 2 x 10 x 7 inches). The printer uses Bluetooth to connect with compatible devices. Continue after the cut to see more pics of this cute little printer.
SADI is a school of design located in Seoul, Korea. The book printer was designed by Moonhwan Park. Hopefully, we will be seeing this design available for sale someday in the near future.
[via Yanko Design]