Sunset Overdrive Live Action Trailer: Giggles In Play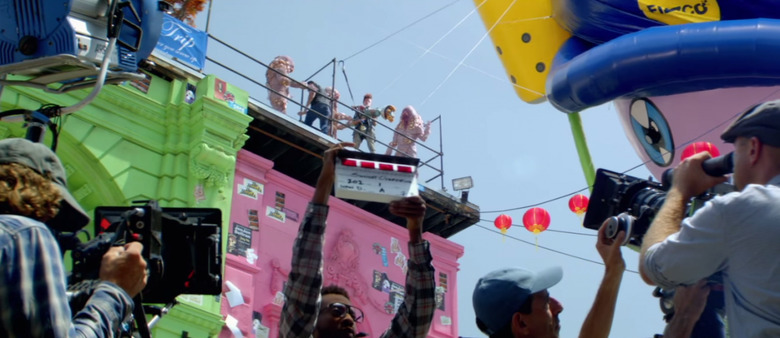 This morning the folks behind Sunset Overdrive have let it be known that they really can't create a live-action trailer for their game. It's be too crazy. It'd get too nasty. Instead, they've opted to make an effort to parody a behind-the-scenes sort of situation with bright colors and goop.
This game is about a future in which an energy drink has turned humanity into a ravenous horde of zombie monsters. Buildings are painted pink and green, stickers are stuck to all surfaces. It's insanity.
The game is a cross between the classic open-world shooting of Grand Theft Auto, the madness of Saints Row, and the grind of Tony Hawk Pro Skater. It does not translate well to real life.
Things don't turn out well.
For those of you that've never seen gameplay of this title, behold the following video. The game will be released on the 28th of October, 2014 for Xbox One exclusively. The Euro release is October 31st – lucky you! We'll be reviewing it right around the US launch – stay tuned!