Sungale CD358LD Desk Lamp is space saver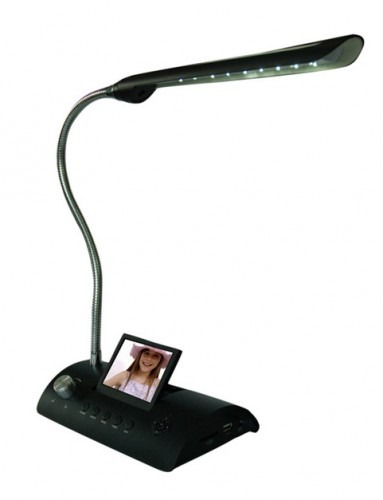 If you're looking to outfit your dorm this fall, you might be interested in the Sungale CD3558LD Desk Lap announced today, which offers up LED light and multiple functions to save space and keep you occupied.
The lamp sports an LCD screen that measures in at 3.5-inches and can show off your photos and even play videos and music. It also has a calender feature as well as clock and alarm functions. The built-in speakers make it easy to listen to music at your desk.
It comes with 512MB of internal storage along with SD, MMC and MS memory card support. The 18 mini LEDs offer bright light that's easy on the eyes. It comes in six different colors including blue, yellow, red, black, white and grey and you can get it now for $99.95.