Sunflex Final Fantasy XIV PC Controller Unveiled, Due September 30th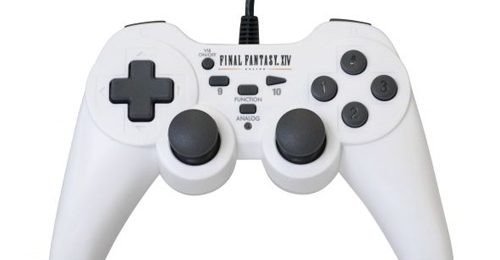 The upcoming Square Enix title Final Fantasy XIV is definitely getting plenty of branded accessory love at this point. After we saw a wide range of accessories with the game's namesake branded onto them break cover late last week, we've now got another new PC-based controller making its way to the market in time for the official release of the Role Playing Game (RPG).
As you can see from the image, Sunflex –a European-based accessories manufacturer– hasn't strayed too far from Sony's PlayStation 3 DualShock 3 controller, which makes sense, considering they've made PS2 and 3 controllers in the past under a different brand name. It's far more angular, though, which will either make it easier to hold, or less comfortable in the hand given those long hours playing the game it's so eloquently promoting.
The PC controller comes only in white, and while Sunflex is based in Europe, there's a possibility that the controller sees an international release. It's initially meant to hit retail shelves at the same time as the game, which is set to launch on September 30th. Pricing hasn't been unveiled quite yet, so hopefully they stay competitive.
[via Kotaku]