Summit Semiconductor offers wireless 7.1 HDMI audio hub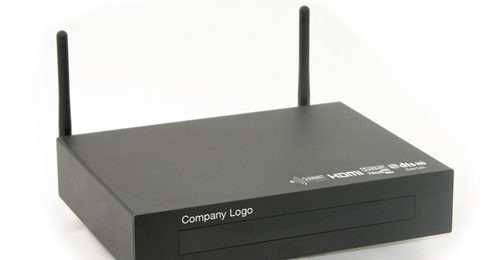 Summit Semiconductor and Hansong Technologies have teamed up to offer the first full 7.1 complaint HDMI wireless audio hub to home theater fans. The device is a small HDMI audio hub that has AV receiver connectivity and high definition audio decode capability. The device is aimed at use with digital TVs, Blu-ray players, game consoles, and more.
The device has optical and coax digital audio inputs and supports DTS-HD Master Audio and Dolby TrueHD audio format. It also has stereo analog inputs for devices like the Wii, iPhone, and MP3 players. The hub also has calibration features built in to optimize the sound for the room.
The hub is compatible with all Summit Wireless enabled speakers. Once set up and paired with the appropriate speakers the system can send audio wirelessly to speaker systems ranging from 2.0 to 7.1 so you don't need to run wires all around your home.