Suddenly, OnePlus Is A Top 5 Phone Brand Globally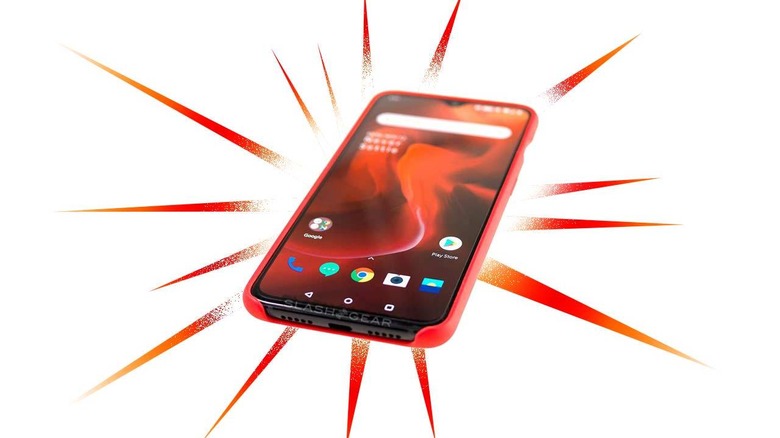 OnePlus appeared as number five in the top five brands in premium smartphone market share for the year 2018. This is according to Counterpoint Research's market monitor service for the year 2018. This bit of the service tracks smartphone shipments, and specifically smartphones that sell for over $400 USD (or the equivalent in the region tracked). The top 5 brands accounted for "almost 90% of shipments" and this segment constituted approximately one-fourth of total global smartphone shipments worldwide.
If you're unfamiliar with Asia-based smartphone brands, you might be shocked to find that after Apple and Samsung, the other three entries in this list are Huawei, OPPO, and OnePlus according to Counterpoint Research. Huawei didn't make a massive leap since 2017, but it retained its spot as the number 3 brand. Apple fell 7 percentage points, but from 58% to 51%, still well ahead of its closest competitor. Samsung remains in second place with 22% (compared to 23% for 2017).

If we look at Counterpoint's monitoring of global shipments for smartphones in all segments, OnePlus doesn't register enough of a percentage to warrant popping up in the list. In the fourth quarter of 2018, Samsung led the market with 18%, followed closely by Apple with 17%, then Huawei with 15%. OPPO did pop up on the list with 8% of the market, followed by neck-and-neck Xiaomi and Vivo at 7% apiece, and Motorola with 2%.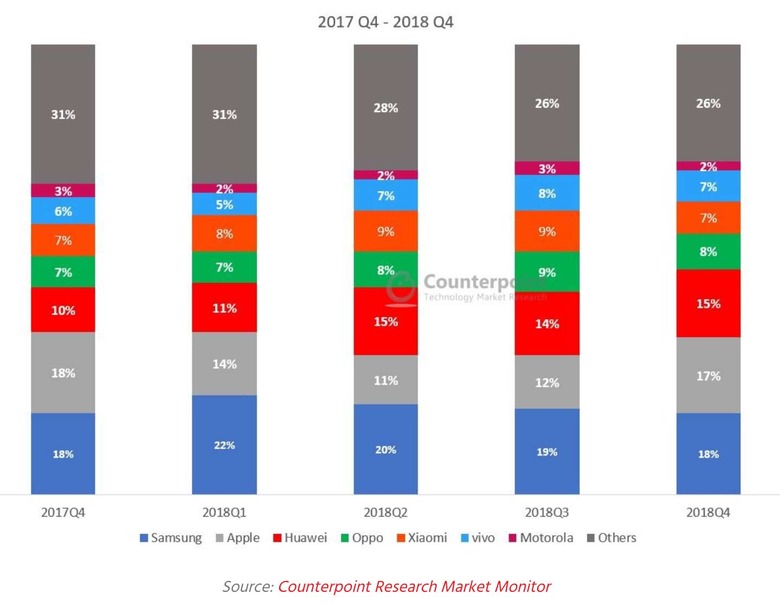 So what's going on here? OnePlus is rallying on a single device in a single category, and they're rallying very well for themselves. They've climbed the charts in a very small amount of time, and they're riding up on the top brands in key markets.
In the fourth quarter of 2018, OnePlus entered into the top 5 brands for premium smartphone shipments for the first time in the USA. They rolled up on the far more expensive new models from Samsung and Apple with their more affordable OnePlus 6T in late 2018 – but can it continue?
It really depends on what OnePlus can do to maintain their image and continue to offer value to customers... at carriers in the United States. Bringing the OnePlus 6T to T-Mobile USA in 2018 was a major factor in bringing the brand to prominence in the last quarter. If the next blockbuster can maintain that position, OnePlus is headed for glory.