Subaru WRX concept revealed at New York Auto Show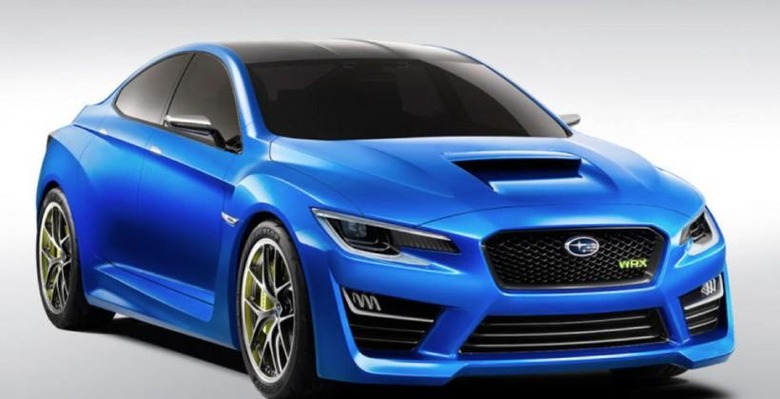 The WRX is arguably Subaru's most popular car ever, so it makes sense that the company would be addressing the model during the New York Auto Show this week, and indeed they did. Subaru unveiled the WRX concept, which is a completely new design for the WRX series, and while the overall shape of the car looks rather chunky (especially from the side view), we have to see it's mighty sleek.
Subaru says that their focus for this WRX concept is based around "sharp handling, AWD grip, and turbo power." Overall the new concept sits a lot lower and has a more streamlined design than the 2013 Impreza WRX, and it's just a few inches wider at the wheel base. The car also has a larger grille and an impressive set of headlights.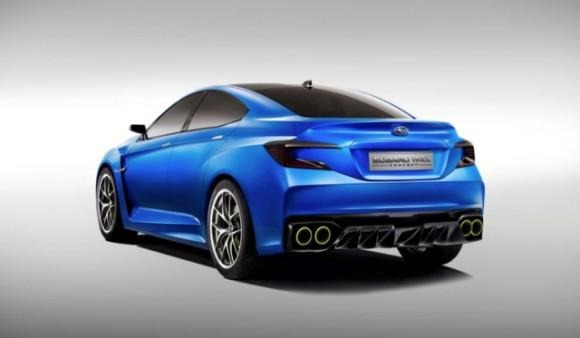 The car also has a carbon fiber roof top to cut down on weight, which is certainly an interesting approach, given that most manufacturers go with a carbon fiber hood in order to cut down the weight of a car. However, the car comes with that iconic hood scoop that proves it's a true WRX. The car keeps the 4-door style, but it looks a lot more like a coupe now.
Overall, it's a completely new car, but you can tell that Subaru left some things alone so that it still has some classic WRX styling to it. Again, this is only a concept, so some of the features you see may not hit the actual production model, and it's not said when this car will hit the assembly line, but hopefully it's sooner rather than later.