Subaru Viziv-7 Concept promises 7-passenger full-size SUV at 2016 LA Auto Show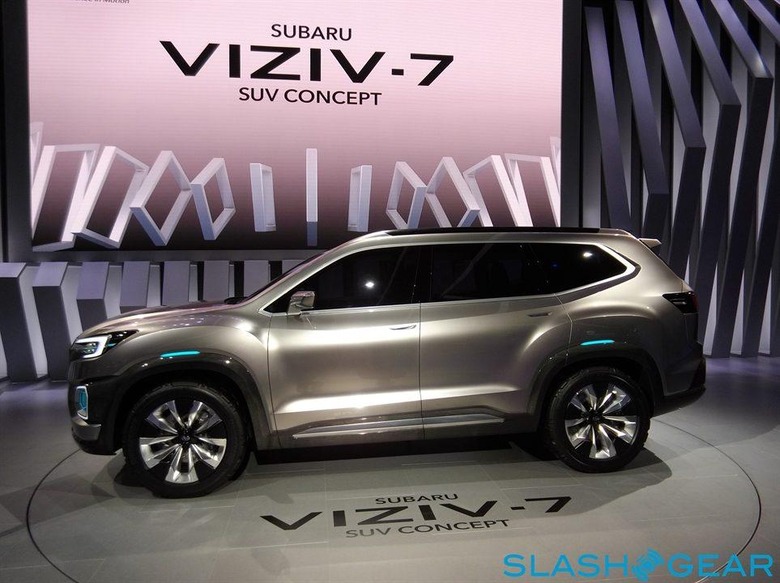 In the current automotive climate, to not have a three-row SUV sitting in your showroom is the equivalent of leaving millions of dollars in lost sales on the table. Subaru, a brand well known for its sport-utility vehicles and crossovers, hasn't offered anything with more than five passenger seating since the quiet death of the competent, but unremarkable Tribeca several years ago. That all changed at this week's 2016 LA Auto Show with the unveiling of the Subaru Viviz-7 Concept.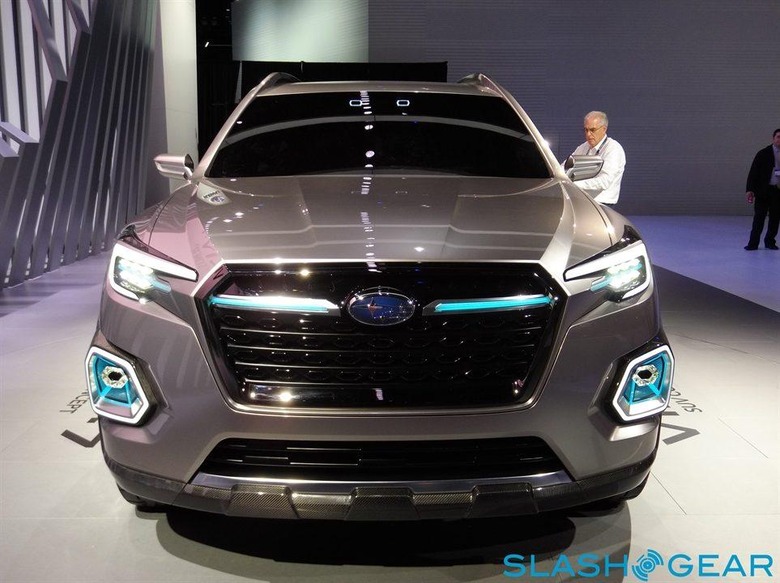 The Viziv-7 Concept is the largest vehicle to wear a Subaru badge, by a fair margin. Chunky and bold, the full-size SUV features an enormous frontal area that brings to mind the recent Mazda CX-9 if it had hit the human growth hormone just a little too hard while bulking up for the summer beach season. This muscular impression continues all the way back to the Viziv-7's thick flanks, which again bring to mind cues cribbed from the current crop of big people movers on the market.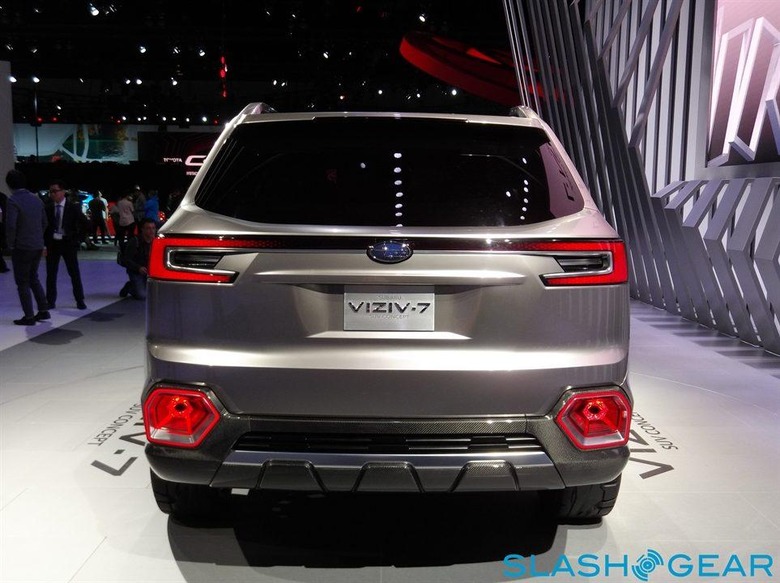 It's certainly no sin to walk a path that's already been tread, from a design perspective, and large SUVs don't typically offer much opportunity to get busy with the stylus and clay. Subaru has also been burned in the past by adopting cues that were a little too forward-thinking with models like the Tribeca, so a more conservative approach is understandable.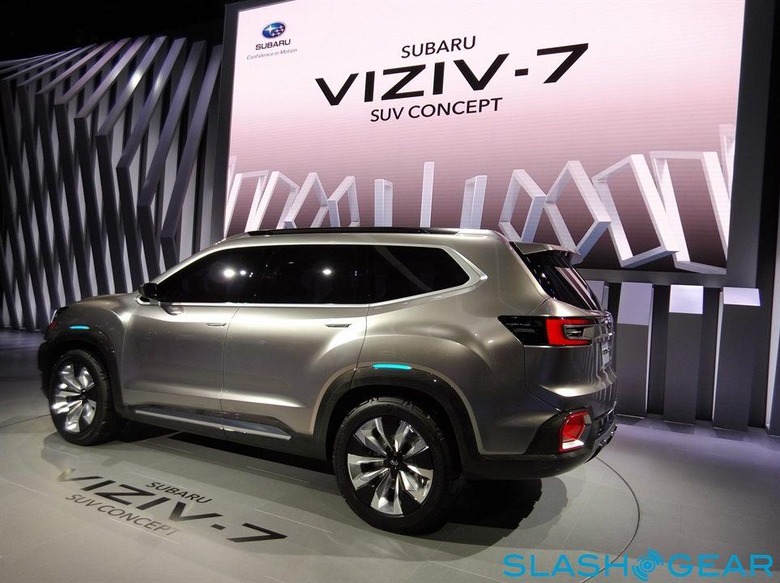 The important thing for Subaru loyalists is that seven-passenger practicality is on the way from the automaker, and while we don't have any details regarding the Viziv-7's drivetrain, the company has several turbocharged four-cylinder options to choose from as well as a reliable flat-six that would fit perfectly in the SUV's engine bay. All-wheel drive will, of course, be standard with whatever production vehicle arises from the Viziv-7. Look for the new sport-utility in 2018, which is our guess for a delivery date.