Subaru unveils BRZ STI concept in New York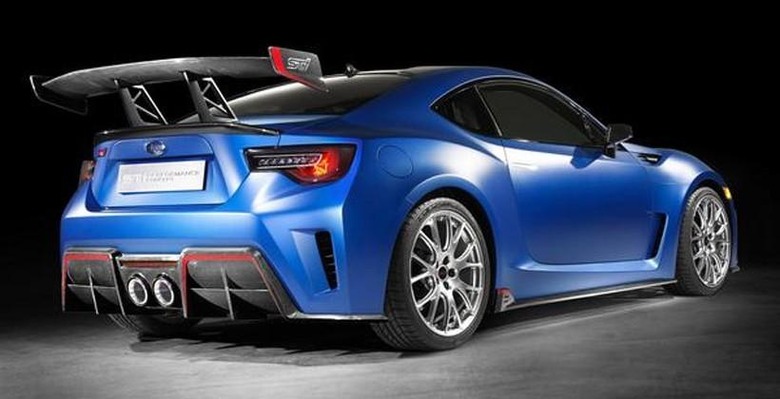 The Subaru BRZ has been an undeniably cool car for people wanting a lightweight coupe that has good handling. The one sore point for many fans of the vehicle is that it has very little power under the hood. Fans have been hoping that Subaru would roll out an STI version of the car with more power and that concept has finally been unveiled.
The BRZ STI concept was unveiled at the New York International Auto Show and uses an engine based on the Subaru BRZ Super GT race car. Subaru says that the car highlights a plan for the US expansion of Subaru Tecnica International or STI.
We hope that means this concept is likely to go into production. Subaru doesn't offer much in the way of hard specs on the car. Compared to the standard BRZ, the concept has that race car engine along with tweaked suspension and chassis components and aerodynamic updates.
I will say that the car looks very good and I even like the big rear wing. It very much looks race prepped and ready to hit the track. It's too bad Subaru didn't offer details on the performance of the car. The concept looks basically production ready, I don't see anything too outlandish that would need to be ditched to go into production.