Subaru unveils 2014 XV Crosstrek Hybrid in New York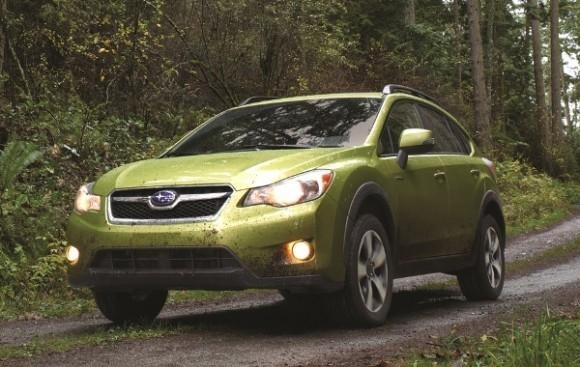 Subaru has unveiled its first hybrid vehicle at the 2013 New York International Auto Show. The vehicle is based on Subaru's popular XV Crosstrek crossover SUV that was introduced in 2013. The new hybrid version will launch in Q4 2013 as a 2014 model.
The hybrid version will be called the 2014 XV Crosstrek Hybrid and promises the same benefits as the standard version of the Crosstrek with improved fuel economy. Subaru says that it reengineered the chassis to handle the additional weight of the battery system and improved handling, steering, and ride quality. The hybrid version of the SUV shares the same Subaru full-time all-wheel drive system of the standard version.
The gasoline-powered engine in the hybrid is the 2.0-liter Subaru BOXER engine combined with a 13.4-horsepower electric motor. The electric motor is integrated into the CVT transmission of the vehicle. The battery is a 100-volt 13.5-kilowatt nickel-metal hydride battery located under the revised rear floor area of the vehicle.
The hybrid vehicle also has an automatic start/stop feature and the complete hybrid system weighs 95 kg. The hybrid version of the Crosstrek ways about 136 kg more than the standard gasoline version. Subaru also fits the vehicle with a regenerative braking system to help keep the battery charged longer. Subaru is aiming for fuel efficiency of 28 mpg in the city and 34 mpg on highway.
[via Subaru]