Studio Ghibli's first TV anime series picked up by Amazon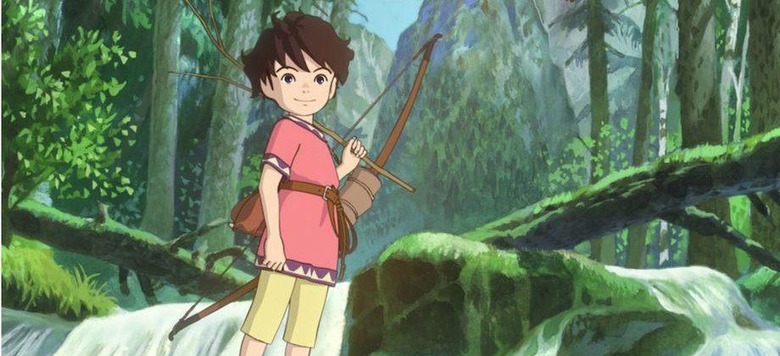 Fans of renowned anime movie production house Studio Ghibli, take note: the studio's first TV series, Ronja, the Robber's Daughter, has been picked up for the US by Amazon. The 26-episode series will join the streaming video offerings available to Amazon Prime subscribers later this year. As Ronja (also written as "Ronia") will be joining Amazon's children-focused content, it will be getting an English dub, but none other than Gillian Anderson of X-Files fame has been signed to do the narration.
While Studio Ghibli is well-known for its critically acclaimed and fan-favorite movies, including Spirited Away, My Neighbor Totoro, Howl's Moving Castle, and many more, in 2014 co-founder Hayao Miyazaki announced he was retiring, with the studio choosing to move away from full-length movies and focus more on smaller projects, such as TV series. Thus, Ronja was co-produced by Studio Ghibli, and even directed by Goro Miyazaki, Hayao's own son.
First airing in 2014, Ronja is based on a story by Astrid Lindgren, the Swedish author who also wrote Pippi Longstocking. The show tells the story of a young girl who is the daughter of a leader of a group of thieves, and her adventures in a magical woodland with unique creatures. The beautiful artwork and animation that Studio Ghibli is known for is clearly present; check out the Japanese-language trailer for a small taste:
Amazon also revealed that it has ordered a full season of the children's program Little Big Awesome, which first debuted as part of Amazon's 2016 pilot program. The show combines 2D animation with puppetry and live action footage, features Ben Gruber of Spongebob Squarepants as executive producer, and is animated by Titmouse, known for their work on the more adult-oriented Metalocalypse.
SOURCE Amazon