StubHub for iOS now features Uber, Apple Music connectivity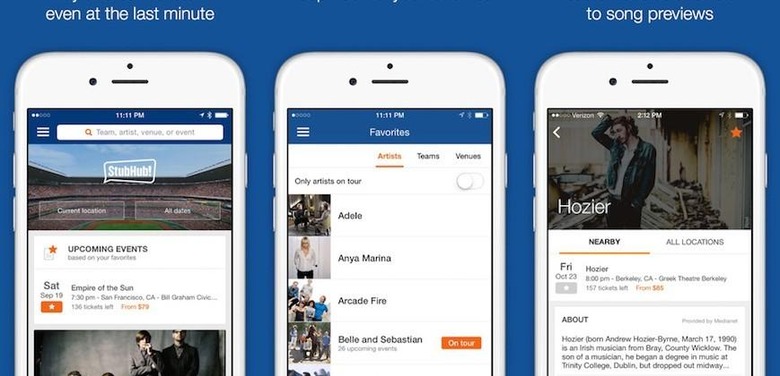 StubHub, the popular service for buying and selling event tickets, has just updated its iOS app with an interesting pair of other apps/services for iPhone users: Uber and Apple Music. While on first thought these three apps seem like a random mismatch for integration, they actually play out well together and, dare I say, may be fairly useful. The Uber integration lets users request a ride in relation to the event they just bought tickets for, while Apple Music favorites can be added to StubHub, making it easier to know when tickets are available.
When users purchase tickets from within StubHub, they now have an option of requesting an Uber car without leaving the app if the event is within two hours. They can also schedule a reminder to book a ride on the date of a future event. Once a ride with Uber has been set up, StubHub automatically sends the driver the location of the event venue.
With the Apple Music integration, the StubHub app can scan a user's Apple Music library and suggest new artists to add to the ticket service's own "favorites" list. This StubHub feature keeps users updated to when tickets go on sale for a desired concert.
The update for the StubHub app brings it up to version 6.0.4, and is available now on the iOS App Store. The Uber integration feature, however, is limited to the US, Canada, and the UK.
SOURCE StubHub