Stubborn Verizon Galaxy Note 7 users won't turn in their phones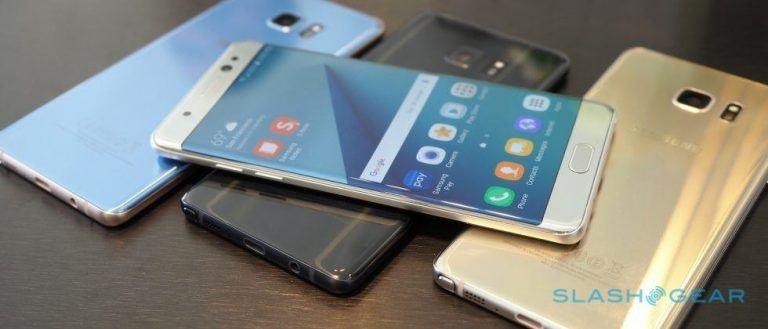 Some Galaxy Note 7 owners love their handsets, so much so that they've taken steps to dodge the killer update that would render the handset useless, and they continue to use the phone despite the risks. Verizon has revealed that "thousands" of its Galaxy Note 7 customers are still using the recalled Samsung handset, and as a result the carrier is implementing more drastic steps to cripple the phones.
A quick look at certain subreddits and other corners of the Internet reveal a small but diehard fan group revolving around the Galaxy Note 7, Samsung's ill-fated handset prone to catching on fire. Methods for dodging the killer update have been shared, and per a recent statement from Verizon, at least some of them are successful.
Speaking to Fortune, a Verizon spokesperson has revealed that "thousands" of Galaxy Note 7 phones are still being used by the carrier's customers. The exact number isn't clear. Elaborating on this, the spokesperson said:
In spite of our best efforts, there are still customers using the recalled phones who have not returned or exchanged their Note 7 to the point of purchase. The recalled Note 7s pose a safety risk to our customers and those around them.
Of course, continuing to use the phone is a selfish decision, as it puts others at risk of injury or property loss due to the potential for the battery to overheat and start a fire. Most Galaxy Note 7 users aren't willing to risk it and have turned their handsets in. Verizon isn't giving up on the remaining holdouts, though.
Since the killer update didn't work (it prevents the phone from charging), Verizon is disabling the Note 7's ability to make calls, redirecting all outbound calls to customer service with the exception of dialing emergency services. As well, the carrier may send a bill for the handsets to owners who still have them, since the company had reimbursed the cost of the device to the owners.
Disabling outbound phone calls still may not be enough to get all of the phones returned, though. Someone particularly keen on using the model can use an app to make phone calls instead, as those voice calls rely on WiFi or mobile data rather than the carrier's own voice service.
SOURCE: Fortune