Stroll, Stroll, Stroll Your Treadmill Bike Gently Down The Street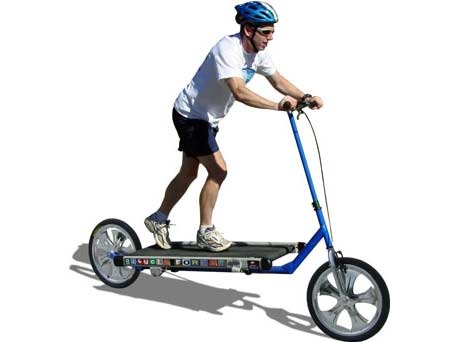 I have to admit my initial reaction to this idea was how stupid! Good luck balancing on it while your legs pound on the inclined treadmill. Then I watched the video. Holy cow, it's even sillier than I'd expected, but it works. Sign me up, I'm a believer! Humming...stroll, stroll stroll your treadmill bike gently down the street...
Click play to watch the video!
[flv]https://www.slashgear.com/videos/treadmill_bike.wmv.mov">Stroll, Stroll, Stroll Your Treadmill Bike Gently Down The Street
Read [via americaninventorspot.com and fosfor.se]