Striking 'Virgin Rainbow' opal to be showcased in Australia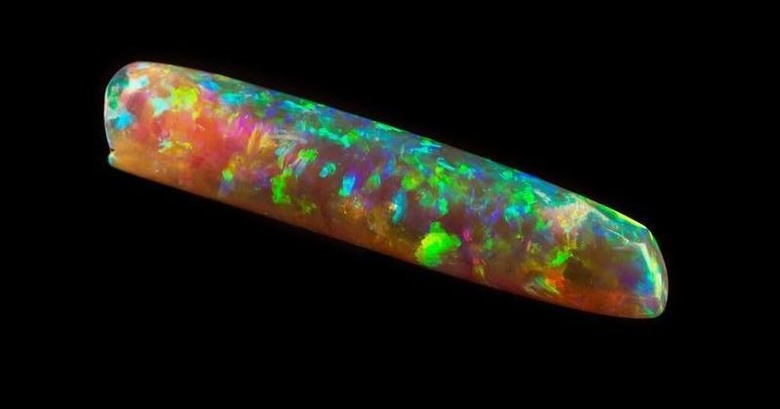 A beautiful opal called the Virgin Rainbow is currently on its way to an Australian museum, where it will be showcased alongside some other rare, valuable and otherwise precious items. The opal will go on display starting late next month and will remain in the exhibition until February 2016. Opals are unique, at least as far as gemstones go, but this one is particularly notable due to its striking colors and rare shape. It is said to be the finest opal in the world.
The opal will be going on display at the South Australian Museum starting on September 25 and running through February 14th of next year. It is believed the Virgin Rainbow opal formed within the impression of a now-extinct creature, in this case a form of cephalopod that lived back during the Mesozoic era in what is now southern Australia.
The virgin rainbow will be shown in an exhibition that includes other notable opals, and is being done in celebration of the centennial anniversary of southern Australia's gem mining. This particular opal is worth about a million dollars.
Opals are made when a mixture of water and silica form a gelatinous substance, and that substance works its way into some crevice or pocket where it hardens over time. Occasionally the mixture will make its way into the fossilized void left behind by a decayed creature, forming an opal imprint of the creature.
SOURCE: Atlas Obscura