Street Fighter V: Champion Edition will launch on Nintendo Switch [UPDATE!]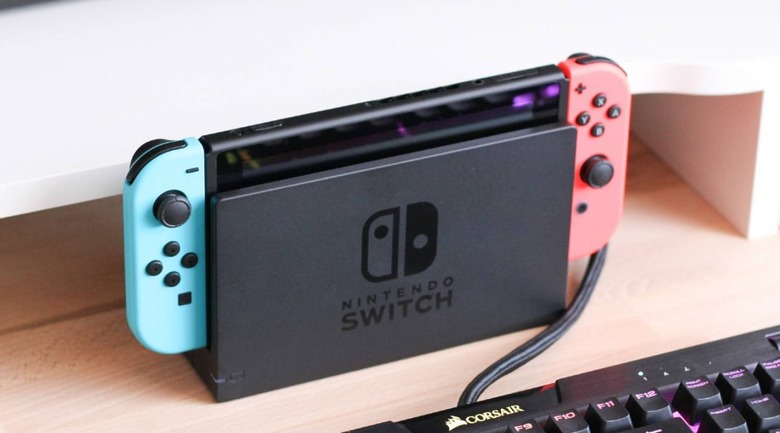 If you're a Street Fighter fan who has put off buying Street Fighter V, now is your chance to pick it up for the Nintendo Switch (at least if you're in Canada). The 'Champion Edition' announced late last year will officially be made available on Nintendo's portable console, it has been leaked, and preorders are already live. This version of the game includes 36 stages, 40 characters, and more.
As we previously detailed, the 'Champion Edition' of Street Fighter V will be released on February 14 for $29.99 USD. The game will feature more than 200 costumes in addition to the dozens of stages and characters, as well as Street Fighter V: Arcade Edition from 2018.
This version of the game won't include the Capcom Pro Tour DLC, however, nor the Fighting Chance content. There will be, however, some new additions like the fighter Gill, as well as the V-Skill II system. Both of these additions will also be made available to players who already own Street Fighter V and the Arcade Edition, however.
If you haven't purchased either of those, however, it would be best to wait for the 'Champion Edition' to release next month. You can preorder the game now for the Nintendo Switch, according to an announcement first made by EB Games Canada. However, note that Capcom itself hasn't said anything about the game arriving on the Switch.
It's possible that Nintendo and/or Capcom are planning to announce the port but that the retailer leaked the news earlier than it should have. Regardless, this is good news for Switch owners who enjoy the Street Fighter franchise and want to play it on their favorite portable console.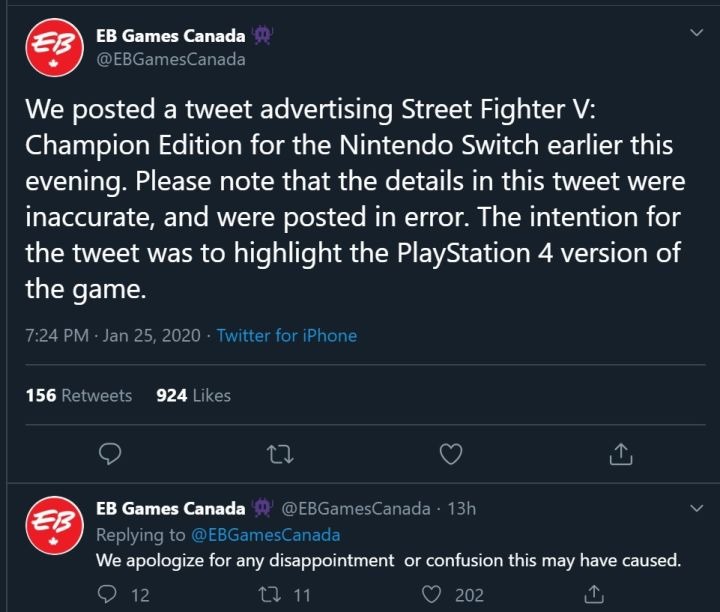 UPDATE! Apparently the update was a mistake as listed by EB Games Canada. Bummer!