Street Fighter V: Champion Edition is the version holdouts have been waiting for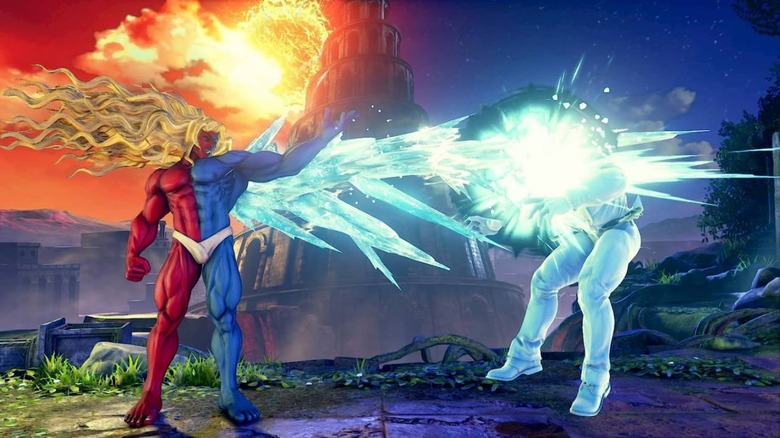 It's been nearly four years since Street Fighter V first launched, and now it seems Capcom is finally ready to launch a definitive version of the game. Today Capcom announced Street Fighter V: Champion Edition, which is launching next year and comes with most of the content released thus far. If you're a fighting game fan who has somehow managed to avoid buying Street Fighter V up until this point, then it sounds like the Champion Edition is the game to get.
Capcom revealed Street Fighter V: Champion Edition with a new trailer today. The company says that it will include "all content" from the original release and Street Fighter V: Arcade Edition – which launched in 2018 – but there's an asterisk next to that statement. Fighting Chance costumes, brand collaboration costumes, and the Capcom Pro Tour DLC won't be included in this compilation, so don't expect to get that stuff when picking up the Champion Edition.
All added up, the game will include 40 characters, 34 stages, and a costume collection that numbers north of 200. New arrivals in the Champion Edition include the fighter Gill, who was revealed today, and V-Skill II, which Capcom says will provide "more options and depth to the combat system."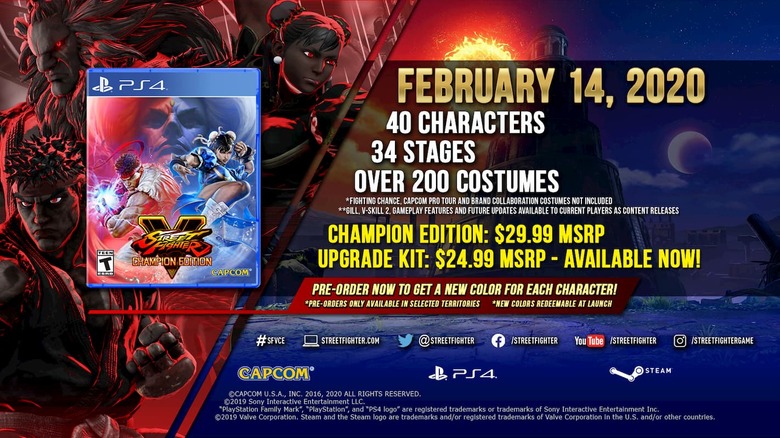 If you already own the base version of Street Fighter V or the Arcade Edition, you won't need to upgrade to the Champion Edition to get Gill and V-Skill II. Capcom says this content will be available to existing players as it releases. If you haven't bought any DLC for Street Fighter V yet, then buying the Champion Edition upgrade might be a good call, as that's available now for $24.99.
Street Fighter V: Champion Edition proper will be out on February 14th, 2020 on PlayStation 4 and Steam. It'll run $29.99, so $5 more than the upgrade pack that's available today. We'll see what else Capcom has to say about the Champion Edition between now and release, so stay tuned for that.