Street Fighter 5 turns up the nostalgia and reveals character 'Abigail'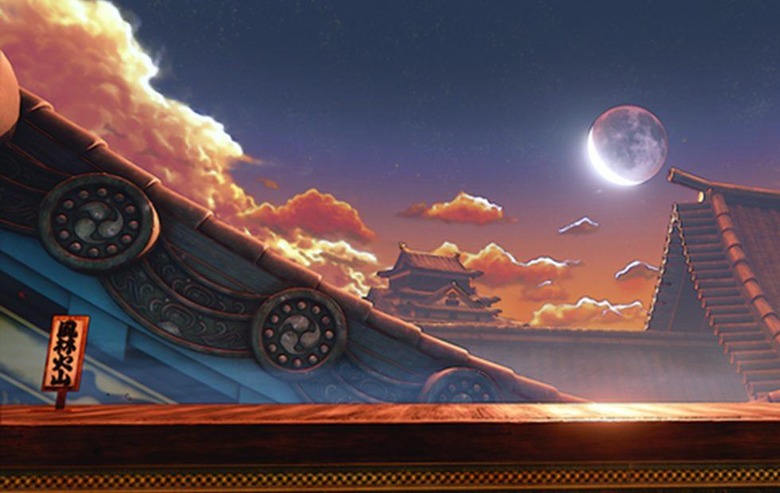 Street Fighter has a long history and a lot of fans, and they'll soon be in for a treat: Capcom is adding a dose of nostalgia with the addition of a beloved classic stage, as well as some retro costumes. The new stage is Suzaku Castle, the rooftop stage that will transport fans back to 1991 where they first enjoyed the design. As if that's not retro enough, some recognizable costumes from past eras are returning, and players are also getting a new character.
Many people like Suzaku Castle — it has an old-timey design with a pleasant, atmospheric background and overall relaxing atmosphere...quite the opposite of the warrior battles that gamers carry out in front of it. Joining the Suzaku Castle stage will be new costumes for Alex, Ibuki, and Juri; they're all based from Street Fighter 3 and 4, which is technically set before the newer title Street Fighter 5.
Giving consideration to the chronological bending, Capcom made adjustments to the costumes in ways that make sense based on the fact that they're older time-wise. The character Alex, for example, is given long hair; he also has new green pants sans the rips you'd previously find. Ibuki, meanwhile, is clad is a 'more rugged' costume than her normal wares, and she has lost her infinite shurikens, an adjustment that Capcom says is 'for the greater good.'
And rounding out the nostalgic costumes is Juri's wardrobe change, which is coming from Street Fighter 4 in this case (which would make it the past if we're talking chronological order). She'll be wearing the costume she had back in 2010, and while it's not exactly the same as zooming back to the early 90s, it is still almost a decade removed from the current time and that's good enough.
If you have the game on Steam or PlayStation 4, you'll be able to get the new costumes when they arrive on July 25th; they'll cost $3.99 USD / 3.99 Euro depending on your location. Sound exciting? July 25th will also bring the monstrously-sized 'Abigail' as the fourth new character for the title's second season. Check out the video below to see the reveal!
SOURCE: Capcom