Streaming video services found in half of U.S. homes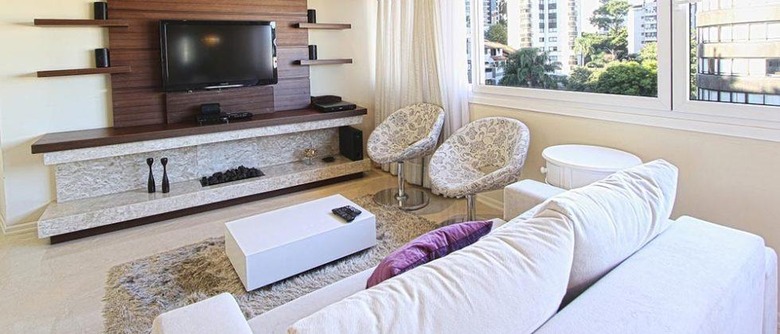 Following years of reports about the growing number of cable cutters and those augmenting their traditional television subscription with streaming video, Nielsen has announced a new milestone for SVOD services: they're now found in half of all U.S. households, making them as ubiquitous as the ever-loved DVR. Per its latest 'Total Audience Report,' the number of U.S. adults using live television with DVR and watching time-shifted TV has nearly reached the same level as AM/FM radio users.
The new report concerns itself with the first quarter of this year, and looks at how many adults in the U.S. are using/consuming various types of technology. Chief among the chart is still the long-running champ Am/FM Radio, likely due to the huge number of people who still listen to terrestrial radio stations while driving. That number may decrease in coming years, however, as more cars are equipped with Bluetooth and in-car music streaming becomes easier.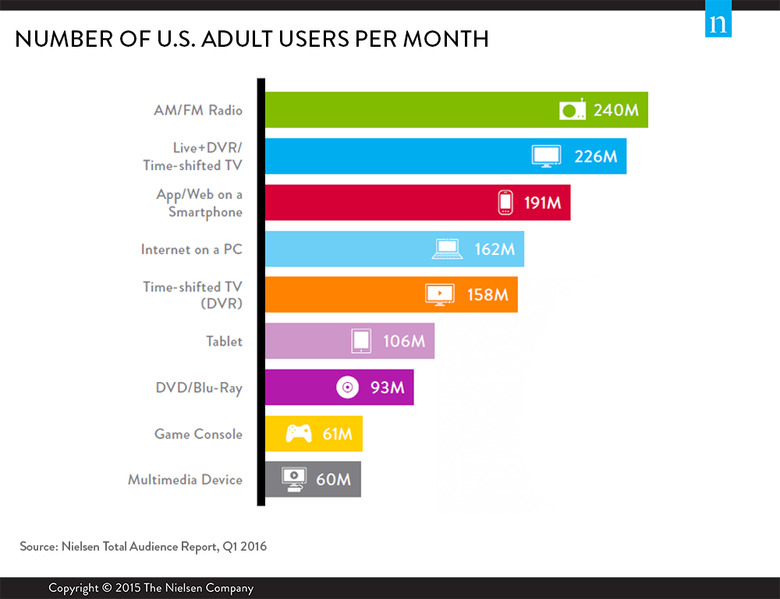 The growing number of SVOD users was the most notable discovery, though, with Nielsen calling it a milestone. DVRs have long been popular amongst TV watchers in the U.S., and for a long while they were more common than streaming services. As of the first quarter of this year, though, both now have a 50-percent penetration in the U.S., and we'll likely see SVOD users eclipse DVRs in number in due time.
Live television and DVR, as well as time-shifted TV, came in second under terrestrial radio, and apps/"web on a smartphone" came in third. Internet on a PC came in fourth with 162 million users, while time-shifted DVR'd TV on its own squeezed in just under that at 158 million users. There's a big decrease after that, with tablet use being next and falling way below at 106 million.
Finally, there's DVD and Blu-ray at 93 million, game consoles at 61 million, and multimedia devices at 60 million. Nielsen says that among the new technologies, "smartphones have the largest reach."