Stream Modular Computing Concept Locus OS Video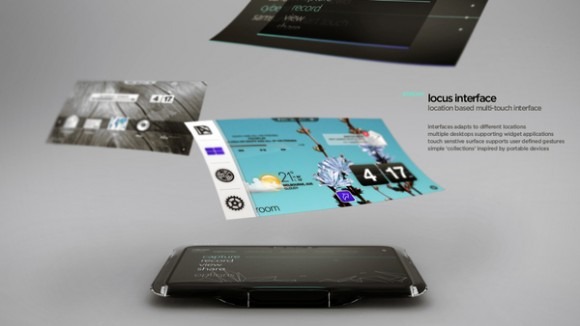 Industrial designer Barton Smith's Stream modular computing concept isn't especially new – though we're still yet to see truly modular PCs as he envisages – but what we he hasn't shown us until now is the Locus OS that would run on it.  Designed, Barton Smith says, prior to webOS, Android and iPhone OS 3.0, Locus OS is an activity-based platform which organizes widgetized desktops around locations (such as the kitchen or office) and activities (such as travel), flicking between them based on GPS and WiFi mapping.  What we like about it, though, is just how clean, slick and natural the whole thing looks.
Video demo after the cut
If we had to compare, we'd say the desktop reminds us of Android while the Collections menu is reminiscent of Sony's XROSS media UI.  Having various layouts that alter by virtue of your location or tasks is something – with Scenes – that HTC have tried to do in their Sense UI, though without the automated switching.
Of course, Stream isn't just a mobile device, although the Core Component unit as envisaged is portable and generally paired with a 4.3-inch OLED touchscreen Portable Display.  Instead that's one of a number of "Experience modules" and "Component modules", such as media, documents, games or extra processing power, graphics or memory, which are combined and connected wirelessly with various sizes of display and input methods depending on location.  On a train, for instance, you'd use the Portable Display with the Core Component in your bag; at the office, you'd drop it onto the universal charging base and take advantage of a bigger screen.
Modular computers are still some way off, but this UI is certainly feasible with today's technology and seems ideally suited to a smartphone or tablet.
[Thanks @andylim!]