Strafe: a game reveling in retro-graphics FPS glory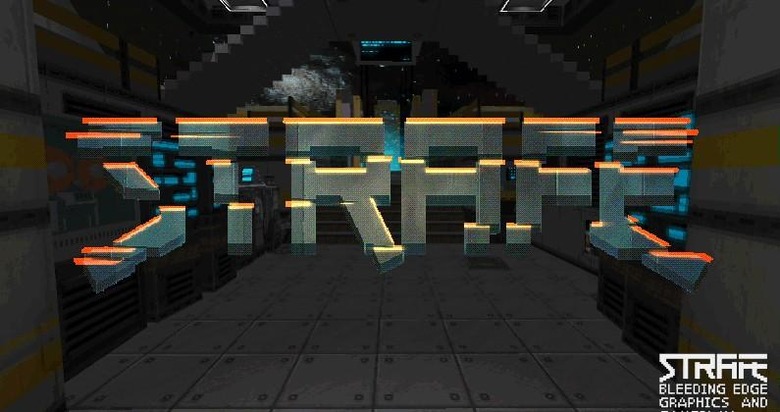 Back in November of 2014, we first saw the face-blasting pixel-blood glory that was the first "sneak peek" at the game Strafe. Here in January of 2015, the Kickstarter has begun, and the glorious mix of old-school graphics and new-world humor has been revealed. Even if you have no interest in investing in a game before it's released, even if you're not planning on playing any gore-filled first person shooters any time soon, you absolutely must watch the "banned commercial" this group has created to push their product.
The team behind Strafe are pumping up their release with word that they'll be centered squarely in the far-off land of 1996. Graphics from the year 1996, that is to say, with delivery of a game for PC, Mac, and Oculus Rift.
But wait, you say – there wasn't anything even near the power of Oculus VR's product back in 1996! Shhh, says the Strafe team – no words now, only dreams.
The flavoring of this video should remind you of such fabulous ads as this – for Virtual Boy:
Below you'll see the first Strafe Uber-Gore Tech sneak peek. This should give you a slightly clearer idea of what this game will be all about. This is gameplay in early Alpha, remember, so don't get too pumped about this being a final product.
This game comes with the following:
• Unsigned 32-bit color
• Lifelike digital gravity
• Randomized maps
• Randomized enemies
We'll be having a peek at this game up close and personal as soon as possible. For now, you can grab access for yourself through the Kickstarter if you do so please. In true 1996 fashion, they're calling early access "Shareware Access". That's true dedication.
VIA: StrafeNews