StoneTether: a tiny long-range Bluetooth tracker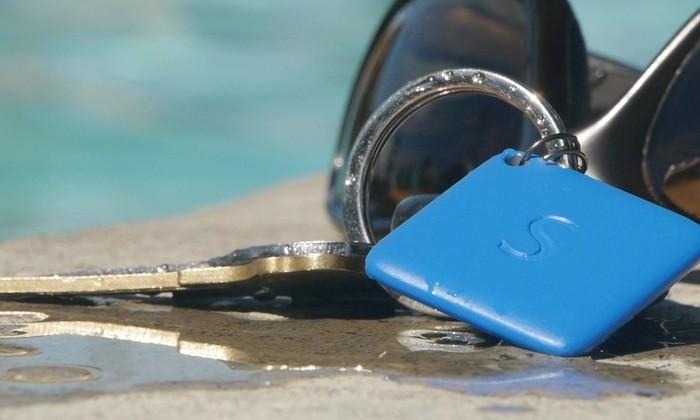 We've seen different types of Bluetooth trackers over time, some being simplistic, others more complicated. StoneTether seeks to make a name for itself amongst these, doing so with a mixture of tiny size and long-range tracking capabilities that lets users locate items even if they're a fair distance away. Says the maker, StoneTether has a 500ft. range via an integrated antenna, and it works in conjunction with a related app (iOS and Android). The app works to advise users before something is lost, sending alerts when the user moves away from a tagged device — or, alternatively, if a tagged device is moving away from the user.
StoneTether is a small water-resistant tracker with a hole in the corner for keychains and other straps. It is offered in blue, pink, black, neon green, and silver, and measures in at 30mm across. The device is powered using a user-replaceable CR2016 button battery.
The small size means the tracker can be fixed to a variety of subjects — pets, kids, key rings, luggage, and more. In addition to keeping track of items, StoneTether also features an audible alarm, which can be used to locate an item through beeps. The tracker will run about a year before the battery needs replaced.
StoneTether has exceeded its $15,000 USD goal on Kickstarter, where it has currently raised about $220,000 USD. There are 14 days remaining to make a pledge, with $20 USD or more getting backers a StoneTether with their own color choice, as well as a carabiner clip and a couple of adhesive mounts. Shipping is estimated for April 2015.
SOURCE: Kickstarter