Stock McLaren 720S puts down 9.7-second quarter mile run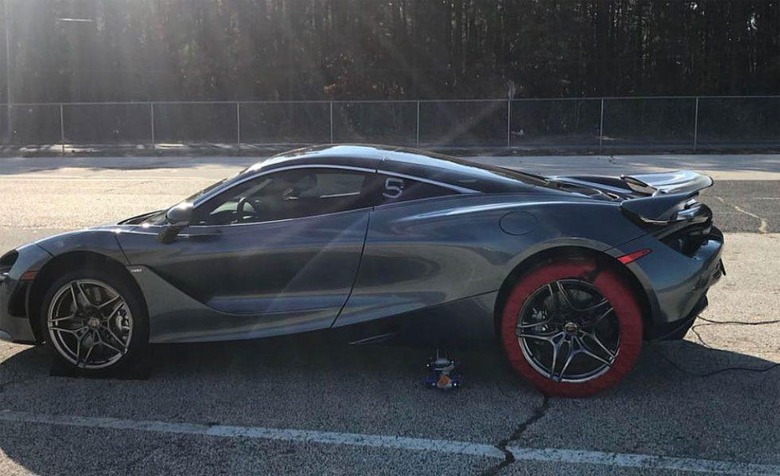 Recently the weather and driver ability came together to create a perfect storm for raining down insanely fast ETs at a drag strip in New Jersey. The car used to put down these insane ETs at ATCO Raceway was a bone stock McLaren 720S. The supercar was able to run a best time of 9.733 at 146.72 mph.
That was the fastest ET, but the car also put in a 9.788 at 147.28 mph run that with a little more traction could have been even faster. To prove those two sub-10-second ETs weren't a fluke the car and driver put down a third run of 9.799 seconds at 146.50.
For any drag racer out there wanting more details, the weather was in the 40-degree area with little humidity and a DA of -1100 feet. DragTimes also points out that it was able to put down a sub-10 second run in a stock McLaren 720S with a 9.9 at 141 mph.
One challenge for these runs is that the 720S can't really do a proper burnout to heat up the tires. The driver of the car resorted to tire heaters and a generator to keep them warm between runs.
Those quarter mile times are faster than just about every other supercar out there including the Porsche 918 Spyder, McLaren P1, LaFerrari, and Bugatti. A video of the run is below, and man does that car move out.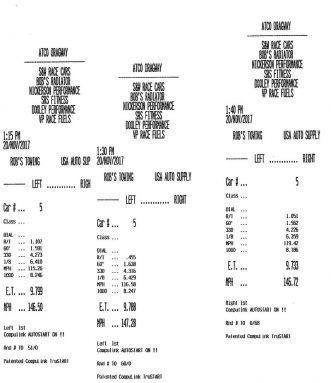 SOURCE: Dragtimes