Stock app Robinhood adds no-fee Bitcoin trading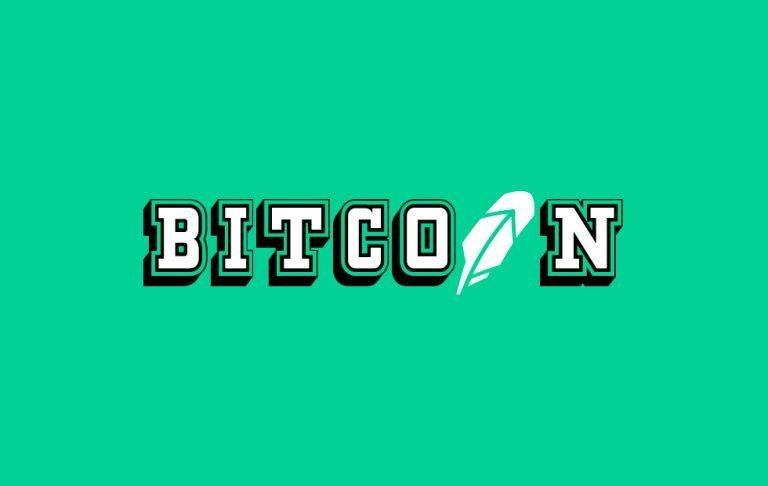 The stock trading app and platform Robinhood just announced they'll be adding Cryptocurrency to their app soon. They'll include their same no-fee trading of a number of cryptocurrencies right out the gate, including Bitcoin, Ethereum, Litecoin, and a number of others. That takes place soon – today charts and price alerts were announced to be being added to Robinhood for 16 coins.
The 16 coins Robinhood will be adding today are as follows: $btc, $eth, $ltc, $xrp, $bch, $btg, $etc, $zec, $dash, $xmr, $Qtum, $omg, $EOS, $NEO, $miota, $doge. These coins will be part of the Robinhood crypto app, but for now just Bitcoin and Ether are available for trading, and only in 5 states.
UPDATE: One whole heck of a lot of cryptocurrencies are now on Robinhood, including the following. Bitcoin, Ethereum, Ripple, Bitcoin Cash, Litecoin, Qtum, Ethereum Classic, Stellar, NEO, Zcash, Monero, Dash, Bitcoin Gold, Lisk, OmiseGO, and Dogecoin. As they say on Sesame Street: Which one doesn't belong? It's baffling to see Dogecoin amongst these other major coins – but who knows?
This suddenly puts Robinhood in direct competition with Coinbase. Coinbase was the most major name in moving USD into Bitcoin before now – now there's a war brewing. Suddenly not only is Robinhood bringing the same services Coinbase has, but it's connecting Crypto to more traditional stocks right out the gate. Gold and silver too!
This might well change the game for many new investors. Those previously unsure of how or when to buy in on the cryptocurrency universe have a door wide open – one really, truly easy way to get in on this craze right this minute.
OH ALSO: They're gonna need your social security number. No big deal, right? The coins are all anonymous or whatever, right? Make sure you know what you're getting into here before you get into it.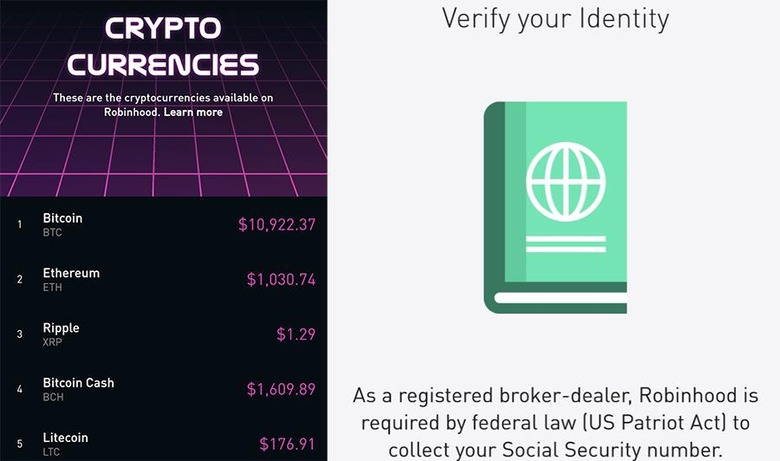 Robinhood Crypto still includes the same "free" situation as the rest of their trading business. That means "Free trading of stocks and options refers to $0 commissions for Robinhood Financial self-directed individual cash or margin brokerage accounts that trade U.S. listed securities via mobile devices or Web." They link to their Commissions and Fees paper which I've included in the gallery below:
According to Robinhood, their "Early Access" line is growing at a tremendous rate. Over at Crypto.Robinhood, the line went from a couple thousand to 20,000 in less than an hour, then jumped to over 50,000 in the time it took me to write this article. That's complete madness, complete madness indeed!
OF NOTE: None of what's above or what's in any article on SlashGear should be considered financial advice. Any action taken by a reader before, during, or after reading an article on SlashGear is the sole responsibility of the reader. Go seek out a financial advisor first, then do whatever you want!