Still One Year Out, Ford Announces Debut Markets For US Launch Of Focus Electric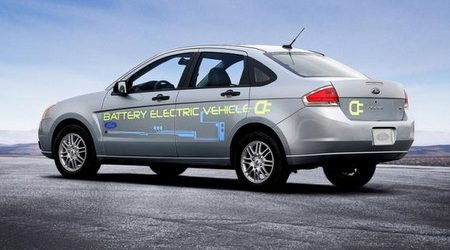 So you've got a Ford Focus and there's JUST something missing, yes? Perhaps you're waiting for the electric version? You're in LUCK! You've only got another year to wait! Ford today announced the cities that will be getting the car first. Those cities include: Atlanta, Austin, Houston, Boston, Chicago, Denver, Detroit, Los Angeles, San Francisco, San Diego, New York, Orlando, Phoenix, Tucson, Portland, Raleigh Durham, Richmond, Seattle, and Washington.
Late next year you'll be driving a big bad zapper smoothly. The cities above were selected based on a collection of criteria including the following: the current EV infrastructure and the population's history of buying hybrid and electric vehicles, plus more, I'm sure. Mark Fields of Ford said thus: "This is the first step in rolling out the Focus Electric... As the country continues to build up its electric vehicle infrastructure and demand for the Focus Electric grows, Ford will continue to evaluate additional markets and consider making this vehicle available in more cities across the country."
I find it strange that Minneapolis and/or Saint Paul isn't on the list, given we've got green electric busses and a quite successful bike sharing program going strong. Come onnn.
[Via Gearlog]