Stikbox iPhone Case Turns Into A Selfie Stick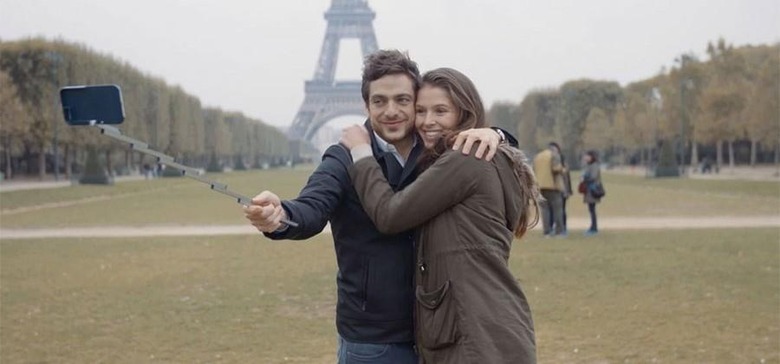 Selfie sticks are very popular these days and no matter how you feel about them, they are here to stay. A company called Stikbox has created a new case for iPhone smartphones that has a thick metal back that looks like sections of metal bars laid across the case.
Those metal bars actually fold out and allow the back of the smartphone case to be turned into a selfie stick allowing you to take all the annoying selfies that you want. The design of the case allows the 28-inch long selfie stick to collapse down and the user can carry both a protective case and the selfie stick in one device.
The design of the case also allows the selfie stick to fold out while it's packed down on the case to be used as a stand to prop the smartphone up. The maker will offer the Selfie stick for the iPhone 6 and 6S as well as the iPhone Plus 6S Plus.
The product is on Kickstarter seeking a bit under $49,000 and the company hopes to ship the device by May 2016. Pricing is around $44 and the case is available in blue, white, black, red, green, purple, and pink colors.
SOURCE: Stikbox