Steve Wozniak, Stan Lee to launch Silicon Valley Comic Con in 2016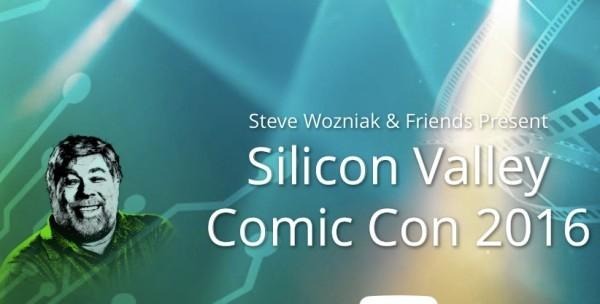 There are a large number of comic book conventions held throughout the year all across the US, and with the events rapidly becoming mainstream popular in recent years, especially San Diego's con every summer, it's not surprising to see new ones spring up. What is surprising, however, is that this latest con, is the result of a collaboration between Apple co-founder Steve Wozniak and Marvel Comics creator Stan Lee. It's called the Silicon Valley Comic Con, and it's scheduled for March 19-20, 2016.
The event will be held at the San Jose Convention Center, and will surely feature a mix of the big names in comics, entertainment, and Hollywood, much like the largest cons already do, but with a bit of a technology twist. "There are lots of fans like me in San Francisco and the Valley, and I'm excited that now we'll have a Comic Con with our very own flavor," Wozniak writes on the con's website.
Signups for information about registering are already on the website as well, and while it's promised there will be celebrities and technology leaders in attendance, no names are mentioned. But to be fair, this is mostly likely because the show was just announced, and Wozniak & crew are still making calls. Comic con staples like panels, cosplay, and autograph sessions are also said to have a place at the event.
If you're thinking that California might be facing an abundance of comic cons, you could be right. Newcomer Silicon Valley Comic Con will be held in March, while WonderCon takes place in April in Anaheim (previously in San Francisco until 2012), and of course the biggest of them all, San Diego Comic-Con, is held in July, with last year's event seeing over 130,000 attendees.
VIA Venture Beat
SOURCE Silicon Valley Comic Con