Stereo adapter saves you time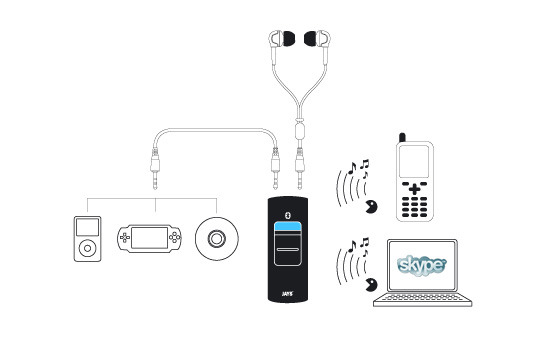 Ever been listening to music when a call comes in? The new Jays Bluestreamer was launched in Sweden recently. It allows music from a stereo or other wired music device to stop when a call comes through from a PC or a phone. The Bluestreamer is wired to an iPod, PSP, CD Player, or stereo, while high-quality earphones are also attached to the Bluestreamer.
The 'streamer connects wirelessly via Bluetooth to your headset or PC and detects when a call is coming through. The device will then pause the music so that you can answer the phone. The device creates many possibilites, including allowing companies to embed this technology into existing MP3 players. If used by Apple, this technology would allow the iPod to pause its music when a call comes through the listener's cell phone.
Jays Bluestreamer [Via: Fosfor Gadgets]