Stephen Hawking misses 70th birthday celebration due to illness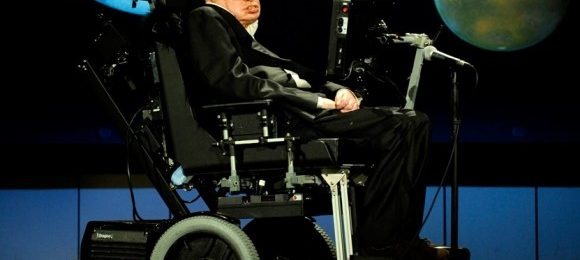 One of the most famous scientists in the world is Professor Stephen Hawking. The wheelchair-bound Hawking suffers from the disease commonly known as Lou Gehrig's disease. He was diagnosed at 21 and at the time people afflicted with the condition weren't expected to live more than two years after diagnosis. Hawking recently celebrated his 70th birthday.
When the celebration rolled around Hawking was too ill to make his traditional speech at Cambridge University. Hawking had been hospitalized with an infection. He was released in time for the celebration, yet was too ill to deliver the speech in person. Instead, the speech was recorded and played back.
The speech called for more efforts into interplanetary travel. Hawking said that he doesn't think the human race will survive another 1,000 years without finding another planet. He also talked about the way the disease had pushed him to be a better student ultimately pushing him to be one of the most brilliant scientists in history. Hawking has recently been looking for someone to help maintain his complex wheelchair.
[via TG Daily]