Within the lots hawked by Christie's for the estate of Steven Hawking (run by his tots), lots of cool stuff can be bought. What we're looking at today is a set of 22 lots sold by Christie's on behalf of the Stephen Hawking estate. This set of lots includes such gems as an original dissertation by Hawking, signed "this dissertation is my original work." Also in the mix: A Time Traveller party invitation poster.
The time traveling poster is 508 x 406mm large and described as follows: "Hand-pulled letterpress print, printed at New North Press, London on a Victorian 'Albion' press. Limited edition of 100. Framed (555 x 450mm). Provenance: from the estate of the late Professor Stephen Hawking." This comes from Hawking's idea that he'd have a party with no invites made until it was over.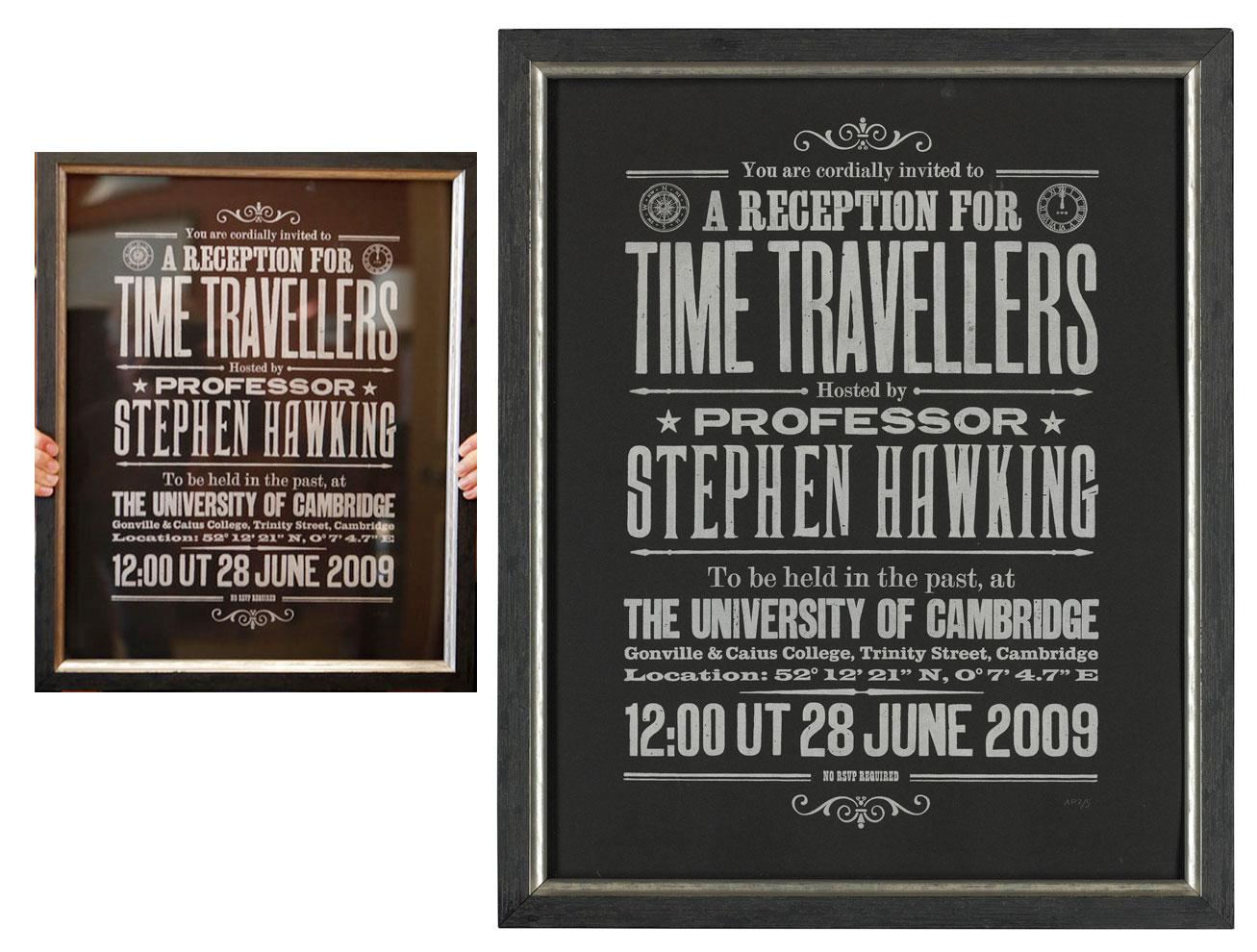 "I'm hoping copies of it in one form or another will survive for many thousands of years. Maybe one day someone living in the future will find the information and use a wormhole time machine to come back to my party, proving that time travel will, one day, be possible." The poster part of an edition "created with Hawking's approval." It's a bit strange because it doesn't suggest who designed it – but we've got the printing press, so maybe we'll take a peek and investigate!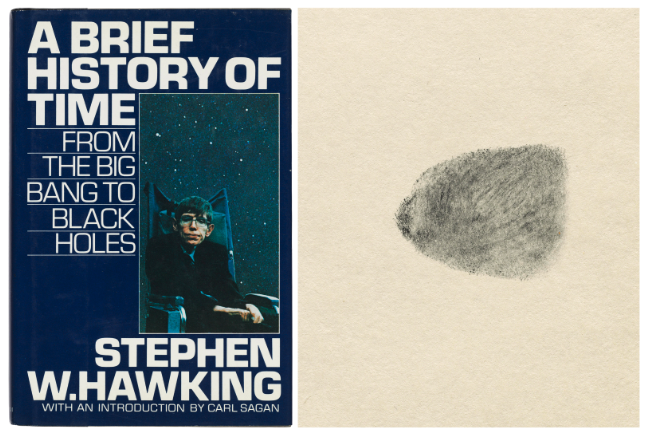 Also up for auction:
• Hawking's medals and awards
• Stephen Hawking's bomber jacket
• Stephen Hawking makes an appearance on The Simpsons (original Simpson's script used by Hawking)
• Hawking's 1988 motorized wheelchair
• A Brief History of Time signed with a thumbprint
• And a bunch of other stuff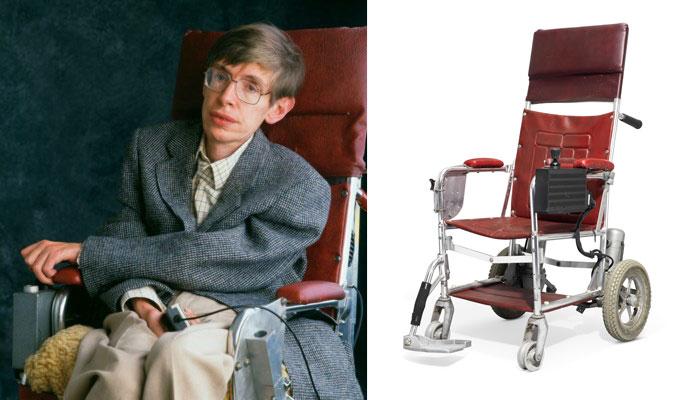 As for the rest of Hawking's scientific archive, according to Phys.org, Hawking's children and his estate), they're having Christie's handle negotiations to "hand it over to British authorities in lieu of inheritance tax." That might seem a bit negative – in fact the children expressed their happiness with the way things are going. According to Hawking's daughter Lucy, the sale allows "admirers of his work the chance to acquire a memento of our father's extraordinary life in the shape of a small selection of evocative and fascinating items."
The auction will take place between October 31st and November 8th, 2018. It'll be an Online auction, and can be found at Christie's online with the title "On the Shoulders of Giants: Newton, Darwin, Einstein, Hawking."