SteelSeries Free Mobile Wireless Controller and Flux Headset launch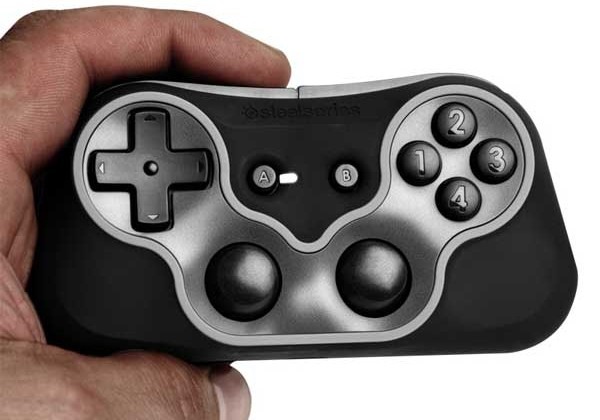 SteelSeries offers a variety of different gaming accessories and peripherals for mobile and computer gamers. The company has announced two new products are now available to purchase that are aimed at gamers on the go. Products include the SteelSeries Free Mobile Wireless Controller and the Flux Headset.
The Free Mobile Wireless Controller is a small and lightweight cross-platform gaming controller. The controller has a common button layout and is similar to a Nintendo or PlayStation controller. It has a D-Pad on the left, four buttons on the right, and a pair of small analog sticks. The controller also has a pair of shoulder buttons.
The controller is powered by rechargeable lithium-ion battery good for 20 hours of casual game play or 10 hours of nonstop play. The controller automatically turns off after 20 minutes of no use and charges using a USB cable. The controller supports PC or Mac users, and mobile users can download an app that allows the device to be paired with Android or iOS devices. The controller is available now for $79.99.
The Flux Headset is available now for $99.99. It's designed to be a cross-platform headset with 40 mm drivers. The headset folds for storage and portability. It comes with two interchangeable cables. One of the cables allows the headset to plug into computers, and the other is for mobile devices.