Steam users eclipse Xbox Live, PSN still far and away tops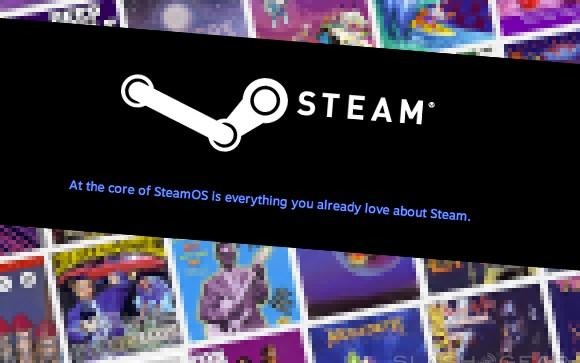 This afternoon the folks at Valve have let it be known that they're rolling in with a cool 65 million users total for the Steam gaming network. This number can be compared to the most recent report from Sony on the PlayStation Network working with 110 million users and Microsoft reporting that they're in at 48 million users in Xbox Live. These numbers are not the same as "active users", a number which is much more difficult to grasp.
The word from Microsoft on their most recent count of those who'd signed up for Xbox Live (total) comes from an Xbox Live promotional page made specifically for the Xbox 360 and Xbox One generation of consoles. This number does not speak to the amount of Xbox Live Gold memberships purchased in the wild.
Sony's suggestion that they've got 110 million users signed up with the PlayStation Network comes from a Guardian interview with Sony chief Andrew House. It's there that House says that they've got 110 million PlayStation Network (PSN) accounts worldwide. He goes on to mention that this is a "substantial business opportunity for Sony Pictures to reach a different audience", but that's neither here nor there. This number stands from the 3rd of July, 2013, while the Xbox Live numbers have been posted for some weeks, still existing as current here on October 30th, 2013, when the article you're reading now is set to be published.
Word from Valve comes in the form of a press release where they've suggested the current 65 million Steam users statistic. Steam works with a live counter for users as well, showing a current online user count at 5,913,353 with a peak for the past 48 hours at a cool 6,044,607 users at once.
NOTE: Valve is not suggesting that the entirety of their 65 million user account userbase is active. Instead, the wording on the press release has been misconstrued by some publishers throughout the day today.
"October 30, 2013 – Valve today announced 30% growth in active accounts during the trailing 12 months on Steam, a leading platform for PC, Mac, and Linux software.

Now offering over 3,000 games and software titles to over 65 million accounts, 2013 also marked Steam's 10 year anniversary of providing services to gamers." – Valve
In reality, Valve's active users are marked by the 6 million statistic listed above – this is normal for the middle of a day on Steam, and is the bit that Valve speaks about in the quote above. We've yet to see recent statistics as such from Sony or Microsoft – daily active users, that is.