With every new Steam sale comes lamentations from players who acknowledge they already own more games than they can play, and that they're going to buy even more titles they'll probably never finish. In light of that reality, Steam has announced a new event called Spring Cleaning that encourages players to dust off those old forgotten games, offering them rewards in exchange for playing what they already own.
The Steam Spring Cleaning event kicked off today (Friday, May 24) and will run through May 28 at 10AM PDT / 1PM EDT. During that time, Steam customers can earn badges in exchange for completing event tasks, such as playing a game they've previously played for two hours, but haven't played in a while.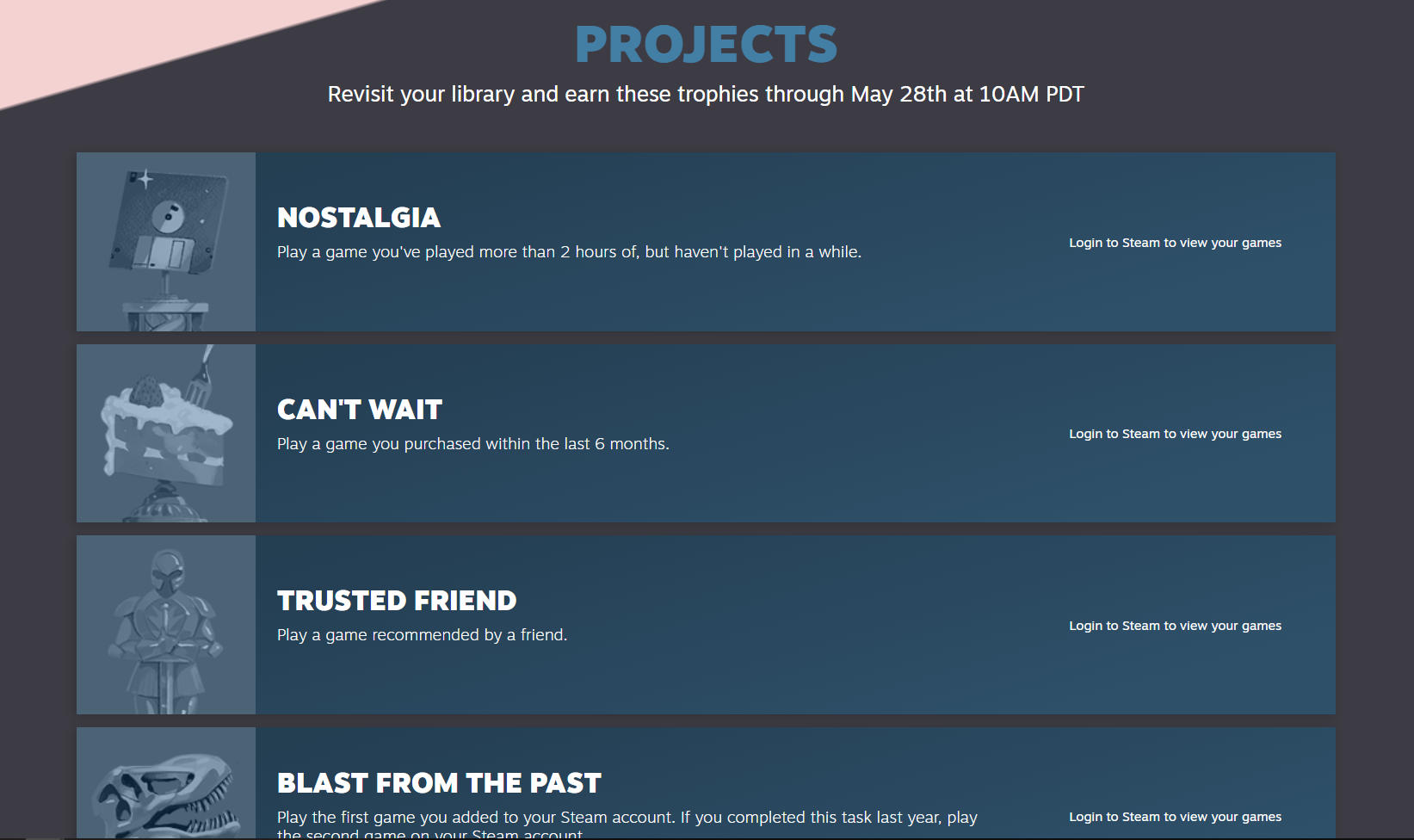 Steam will refresh these tasks every day, and they're joined by event projects, which are only completed once. Players must earn five trophies via these tasks and projects in order to unlock a profile badge. A selection of Friday's daily tasks include a 'Spin Cycle' that involves playing randomly selected games, 'Clear the Backlog' that involves playing games you've never played before, and more.
In addition to the daily tasks, which will refresh each day of the event, Steam also has a number of projects, including 'Nostalgia,' 'Can't Wait,' 'Trusted Friend,' 'Blast for the Past,' and 'Tag Contributor.' Each comes with its own mission, including playing a game that you've created a tag for, playing the first game added to the Steam account, and playing a game that was recommended by a friend.
Some games have been made free to play this weekend, as well, including Left 4 Dead 2, Black Desert Online Remastered, Don't Starve Together and Endless Space 2. Steam players interested in getting one of these badges can find the new Spring Cleaning event details and projects here.