Steam Sale today for post-Beta launch of Remote Play Together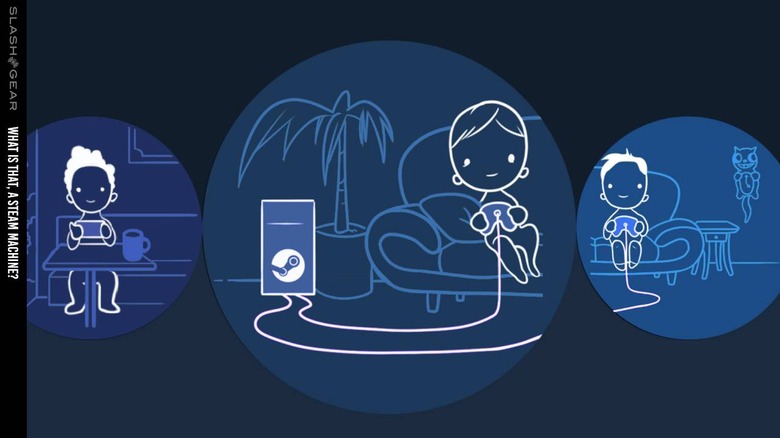 There's an event today on Steam that celebrates the passing out-of-Beta of the Steam Remote Play Together system. This system was in public Beta testing for "roughly one month" and is already ready to roll for users – and now works for iOS and Android devices, too. The Steam Sale today focuses on games that work with the Remote Play Together system.
Just ONE person needs to have one of the games that work with the Steam Remote Play Together system. Once they start the game up on their own computer, they'll send an invite to friends in remote places. Those players will be able to join the game and play at the same time, via the internet.
The Steam Remote Play Together event page has a whole load of games that work with the new system. Per Steam, you can "play your couch co-op games with friends over the internet, together!"
NOTE: While Cuphead appears at the top of this event page, the game Cuphead is not part of the sale. ...Probably because it only costs $20 in the first place. Not that everyone has $20 burning a hole in their pocket, but... still, probably a little tricksy putting that very iconic cup-person-based game at the top of the site at a time like this. They're just too cute to not want in one's own collection, even if one might never play the game at all – maybe tell a friend, see if they'll get it, then you can play for free (so long as they're also playing, of course.)
Games that are part of this newly-engaged system are such 4-player hits as GUNN Samurai, Super Motherload, Free Climbers, and GUILT Battle Arena. You'll also find 2-player (co-op) games like Guacamelee and Guacamelee 2, Stranger Things: THE GAME, and Rayman Legends! And if you've STILL not played the game Goat Simulator, you're in luck, because right now it'll cost you a cool $2.49 USD.