Steam reveals its top 100 best-selling games of 2016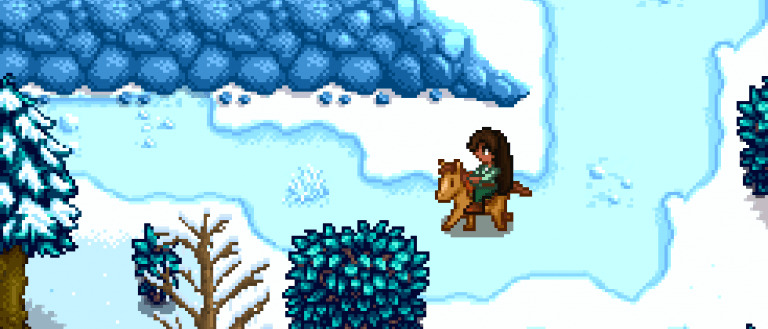 With today marking the end of the Steam winter sale, we're getting a look into which games made the most cash in 2016. Steam has delivered a list of its 100 top sellers, and you might be surprised by a few that topped the ranking. Keep in mind that these 100 games are the highest-grossing games of the year, so you'll see some free-to-play titles sneak into the final group.
Unsurprisingly, Steam doesn't share specific numbers for any of the games – Valve typically leaves that up to the developers – but it does give us some idea of where each game falls by splitting them up into tiers. There are four tiers in total: Platinum, Gold, Silver, and Bronze. Obviously, most games fall into the Bronze category, but there are a significant number that managed to break into Gold, Silver, and Platinum.
Here's the full list of Steam's best-selling games for 2016:
Platinum
Rocket League
Fallout 4
XCOM 2
The Witcher 3: Wild Hunt
Total War: Warhammer
CSGO
Tom Clancy's The Division
DOTA 2
No Man's Sky
Dark Souls III
Grand Theft Auto V
Civilization VI
Gold
H1Z1: King of the Kill
Stardew Valley
Stellaris
Call of Duty: Black Ops III
ARK: Survival Evolved
ARMA III
Warframe
DOOM
Dead by Daylight
Rise of the Tomb Raider: 20 Year Celebration
Tom Clancy's Rainbow Six: Siege
Team Fortress 2
Silver
Deus Ex: Mankind Divided
The Elder Scrolls V: Skyrim
Watch Dogs 2
Europa Universalis IV
War Thunder
Civilization V
Rust
Cities Skylines
SMITE
The Elder Scrolls Online: Tamriel Unlimited
Planet Coaster
Hearts of Iron IV
Payday 2
Far Cry Primal
Dying Light: The Following Enhanced Edition
Subnautica
Bronze
Dishonored 2
Youtubers Life
Total War: Rome II Emperor Edition
The Forest
Don't Starve Together
Undertale
Path of Exile
Farming Simulator '17
Football Manager 2016
Crusader Kings II
Firewatch
Borderlands 2
Far Cry 4
Rimworld
Starbound
Slime Rancher
Factorio
Steam Controller
Hitman
Endless Legend
Squad
Dragonball Xenoverse 2
Battlerite
Mafia III
Life is Strange
Metal Gear Solid V: The Phantom Pain
Battlefleet Gothic: Armada
Train Simulator 2017
Darkest Dungeon
DAY-Z
Borderlands: The Pre-Sequel
Final Fantasy XIV: A Realm Reborn
Garry's Mod
Street Fighter V
H1Z1
Terraria
Dragon's Dogma: Dark Arisen
Age of Empires II: HD Edition
Just Cause 3
NBA 2K17
Kerbal Space Program
Grim Dawn
Elite: Dangerous
Final Fantasy X/X-2 HD Remaster
Football Manager 2017
7 Days to Die
Call of Duty: Infinite Warfare
Total War: Attila
The Culling
Knight Online
Divinity: Original Sin Enhanced Edition
NARUTO SHIPPUDEN: Ultimate Ninja STORM 4
Tree of Savior
Euro Truck Simulator 2
Astroneer
The Sims 3
Left 4 Dead 2
Scrap Mechanic
Dishonored
American Truck Simulator
A few interesting things that jump out at me: No Man's Sky broke into the Platinum category, despite many problems on launch with the PC port. We can likely chalk that one up to pre-orders, though to its credit, the harsh Steam reviews for No Man's Sky have gotten better as we've moved further out from release. Also interesting is the fact that DOTA 2 made the Platinum cut, as it was the only free-to-play title to do so.
Rocket League proved to be one of the best-selling games – if not the best-selling game – of 2016, so it looks like the community for that title is still going strong. While the Platinum category is mostly made up of triple-A titles, a surprising number of indie titles such as Stardew Valley, ARK, Dead by Daylight, Rust, and Cities Skylines managed to break into the Gold and Silver categories.
We should give special recognition to Garry's Mod, a 2006 sandbox title which has the distinction of being the oldest game on the list. A round of applause is also due for the Steam Controller, which made the list despite not actually being a game. Well done, indeed.
So there you have it – the 100 best-selling products on Steam in 2016. A lot of these are already classics in their own right, though we did see a fair number of 2016 releases break into the list. Did any of your favorites make the cut? Let us know in the comments section!